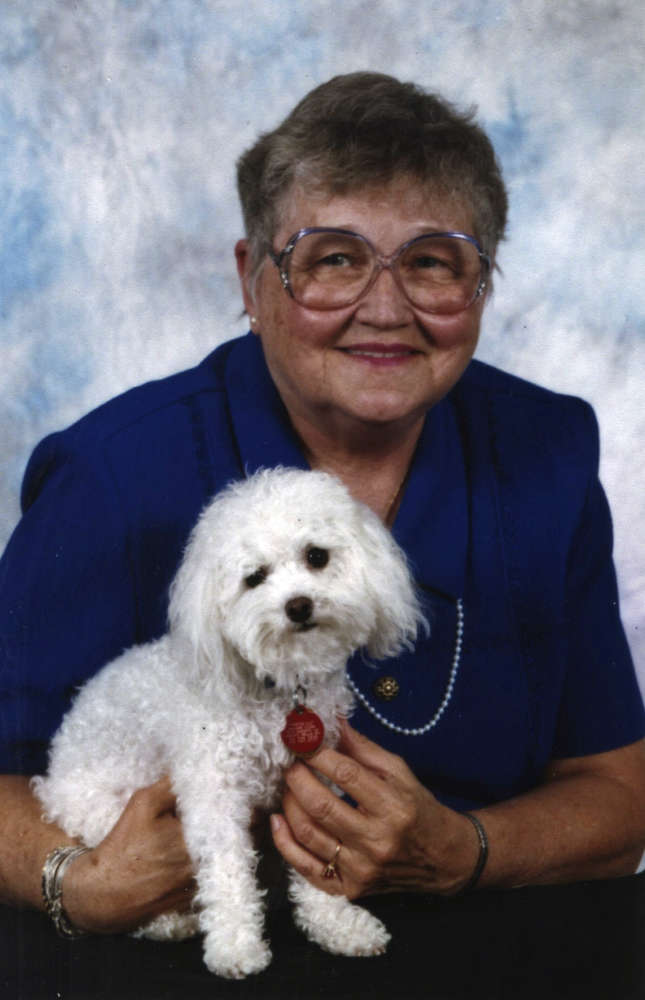 Nadine Sylvia Etem, age 94, of Kissee Mills, Missouri
Nadine Sylvia Etem, age 94, of Kissee Mills, Missouri, passed away September 9, 2023, surrounded by her friends and family. She entered this life September 11, 1928, the daughter of Lester and Maude "Marie" (Greer) Canfield in Kansas City, Kansas.
Having an adventurous soul, Nadine loved to travel all over the world. Her heart continues to be full of love for Him full of love for Jesus Christ and was a member of The River church in Forsyth, Missouri. Nadine enjoyed reading books and indulging in chocolates and doing everything with her sister, Rose Marie. The memories and moments created over the past ninety-four years will be cherished by all who knew her.
Nadine is survived by many family members and friends.
She is preceded in death by her parents and sister, Rose Marie Guthrie, who passed only eighteen days prior.
There will be a celebration of life held at a later date. Memorial contributions may be made in Nadine's name to The River Church, myriver.church/give. Arrangements and cremation are under the direction of Cremations of the Ozarks. To leave an online condolence or share a memory, please visit www.cremationsoftheozarks.com.