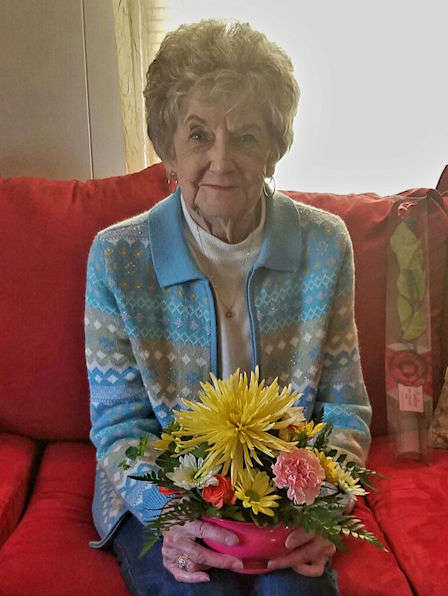 Linda Ann (Lombard) Belisle, age 81 of Neosho, Missouri
Linda Ann (Lombard) Belisle, 81 of Neosho, Mo. passed peacefully on Monday, September 4, 2023 at Freeman Neosho Hospital after a brief stay.
Linda was born to H.C. and Ansy (Mahurin) Lombard on February 3, 1942 in Wheaton, Mo. She was the youngest of six children and the last to rejoin the family circle.
Linda attended and graduated from Wheaton Schools in 1960.
Linda had a variety of occupations over the years from cosmetology to property management and then retiring in 2014 as a records clerk for Ozark Center.
She loved their many pets throughout the years and will be dearly missed by Princess Leia, the only kitty she ever loved or lived with.
Besides her parents and husband she is preceded in death by all siblings; Louise Wilkerson, Idella Trick, Betty Shockley, Carrol Lombard, and Bob Lombard. Nephews – Richard Trick and Jim Shockley. Niece – Shirley Mason. And taking a big piece of her heart with him, Grandson Andy Tarpy in March of 2013.
Survivors include daughter Coleen Tarpy of Neosho, Mo. Granddaughter Meghan (Clay) Sexson and Great Grandsons Rilynn & Maverick Sexson of Goodman, Mo. Bonus Grandson Dave (Kristen) Tarpy and great grandchildren Wyatt, Henry, Harry, Jane, Lucy, and George Tarpy of Olathe, Ks. Sister-in-Law Kay Lombard of Wheaton, Mo. Numerous Nieces, Nephews, and friends. We should all take comfort in the knowledge that she is at peace and reunited with those she loved.
A memorial service will be held on Sunday, September 17, 2023 at 2:00 P.M. at Wheaton Methodist Church in Wheaton, under direction of McQueen Funeral Home in Wheaton, Mo. Lindy Lombard will conduct the services.
Linda and family would greatly appreciate donations in her memory to your local no kill animal shelter in lieu of flowers.
Visit www.fohnfuneralhome.com for online obituaries, guestbook and private condolences
McQUEEN FUNERAL HOME
Wheaton, Missouri
417-652-7268