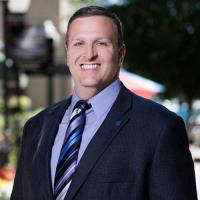 The recently released Destination Development plan by the Branson Lakes Area Chamber of Commerce is a 10-year program designed to keep the Lakes Region an attractive place for visitors to vacation. 
President/CEO of the Chamber Jason Outman, during a Wednesday interview on KRZK's "Ozarks Now" program, said the development of the plan involved input from both businesses and residents in the region. He said one of the most important parts of the plan was tapping the local resident market, letting them know about all to see and do in their own areas as well making sure that the Branson region gets a good reputation for being a place to live and work as well as vacation.
Outman says the plan also takes a regional approach, which includes the Springfield Metro area as well as areas around northern Arkansas including Harrison and Eureka Springs.
The complete interview with Jason Outman from Ozarks Now can be heard below: