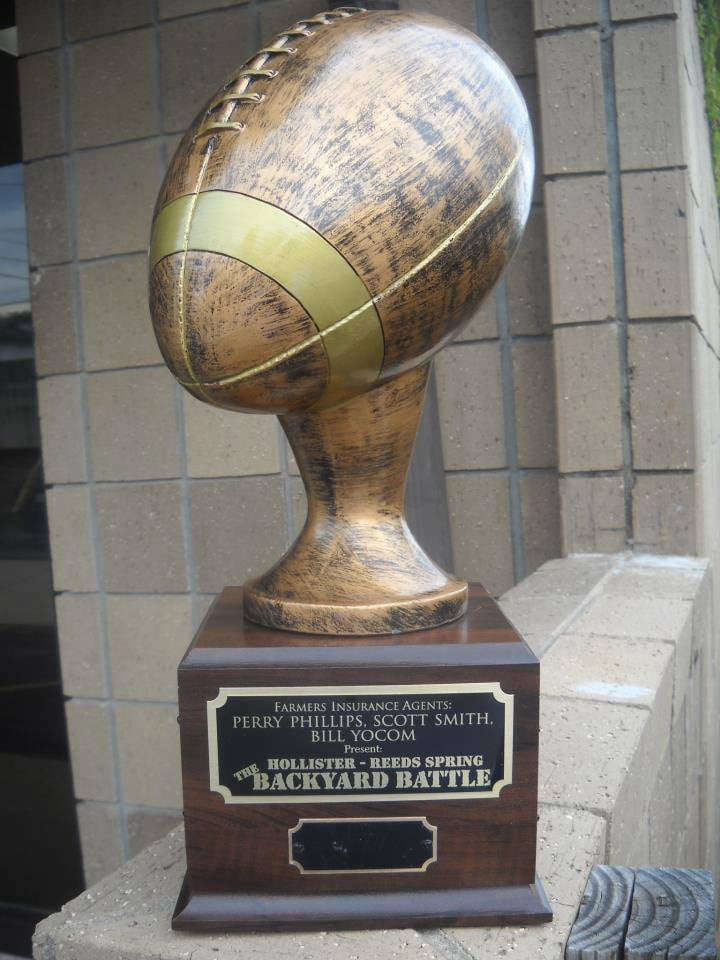 Friday Night High School Football included the renewal of the Backyard Battle between Hollister and Reeds Spring.
The Wolves overcame a sloppy first half to down the Tigers 42-12 in Reeds Spring. Hollister hung in during the first half and got the games first score to lead, only to see Reeds Spring answer with a touchdown. The two teams exchanged scores again with the Wolves making two conversions to lead at halftime 15-12. The second half was all Wolves as they scored 33 unanswered points to put away the game and secure the Backyard Trophy for another season.
In other games, it was a long night for both Branson and Forsyth as they lost by big margins, the Pirates at home to Nixa 41-3 and the Panthers at Fair Grove 56-13 in a match-up of unbeaten teams.
Several teams in Arkansas were off on Friday including the Harrison Goblins, while both Berryville and Green Forest pick-up wins, the Bobcats 21-7 at Magazine, and the Tigers 24-6 at home against Cedarville.
Scores
Arkansas
Berryville 21 Magazine 7
Green Forest 24 Cedarville 6
Yellville-Summit 36 Mountainberg 35
Missouri
Reeds Spring 42 Hollister 12
Nixa 41 Branson 3
Fair Grove 56 Forsyth 13
Webb City 38 Joplin 21
Republic 56 Neosho 21
Willard 45 Ozark 23
Carthage 41 Carl Junction 28
Cassville 22 East Newton 6
Aurora 32 Catholic 0
Marshfield 21 Monett 13
Mount Vernon 21 Rogersville 14
Seneca 28 Lamar 14