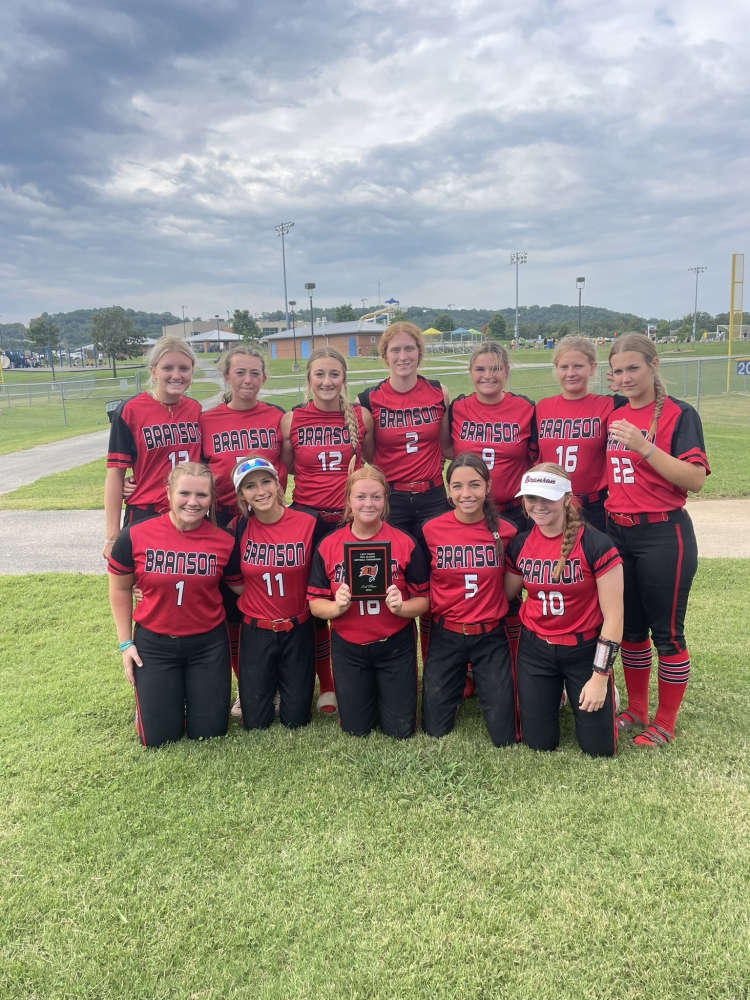 Branson Lady Pirates take second place in their tournament. (Photo courtesy Branson Softball)
After having the first day of their trip to Branson spoiled by the Lady Pirates, the Neosho Softball team finishes with a flourish and another tournament title.
With the schedule have the Lady Wildcats play their regular season Central Ozark Conference game at Branson on back to back days with their participation in the annual Branson Invitational Tournament, the Lady Wildcats made a three-day trip to the Lakes Region. The conference game at Lady Pirate field Thursday turned into a pitching dual, with Branson ending a two-year COC losing streak holding on for a 2-1 win.
The win was not only big for the Lady Pirates, who ended a seven game losing streak this season with the win, but ignited the Lady Wildcats, who swept through five games at the Branson Rec-Plex in the two day tournament, knocking off the Lady Pirates in the championship game 10-0.
Branson finished the tournament with three wins, including one run wins over Marshfield and Aurora and a run rule win over Bolivar. The Lady Pirates loss came to Glendale, but Branson still won their pool to advance to the title game.