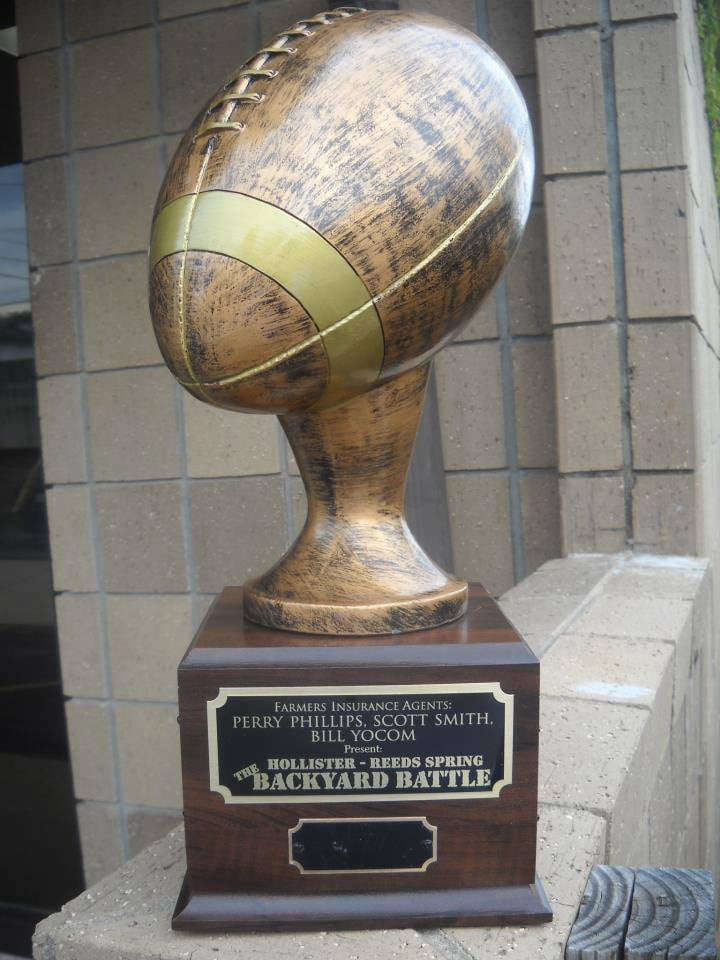 An annual Football Rivalry is on tap for tonight in High School Football. 
The Backyard Battle featuring Hollister and Reeds Spring will be played this year in Reeds Spring. While the Wolves had dominated the series, the Tigers did break through with their first win two years ago in Reeds Spring, only to have the Wolves avenge the loss later in the playoffs. Reeds Spring did take the meeting last year in Hollister. The game will be heard on MY 100.1 and on MOARK Sports Dot Com.
Elsewhere on the High School Football Schedule, the Branson Pirates return home to host the Nixa Eagles in a game that also can be heard on MOARK Sports Dot Com and Legends 1063. Also, the Forsyth Panthers are on the road for the first time this season taking on Fair Grove in a match-up of undefeated teams with coverage heard on MOARK Sports.
In Arkansas, it is an off week for the Harrison Goblins while both Berryville and Green Forest are on the road at Decatur and Cedarville respectively.