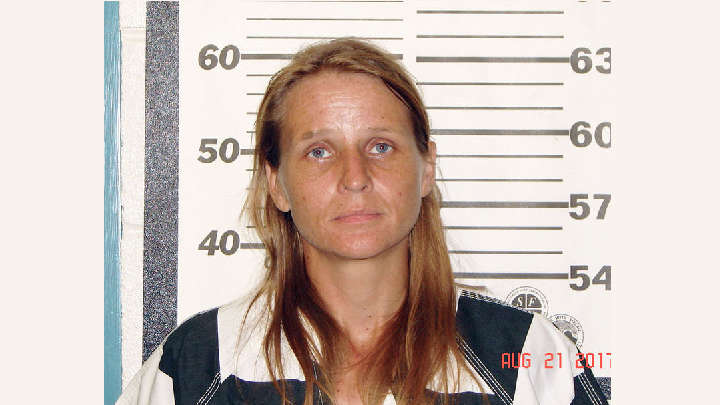 File Photo
Nearly five years after a teen in Ozark County was killed, her mother will be standing trial for her murder.
According to a post on KTLO's website from the Ozark County Times, Rebecca Ruud's case will be heard in a bench trial before Circuit Judge Calvin Holden beginning Monday in Springfield.
The trial is expected to continue through Wednesday with court sessions starting at 8:30 each morning at the Greene County Courthouse. A motion recently filed indicates Ruud will be allowed to wear street clothes during the trial and any court appearances throughout the trial period as opposed to jail-issued clothing.
Ruud is accused of murdering her daughter, 16-year-old Savannah Leckie, and disposing of her body in a burn pile on her off-the-grid farm near Theodosia in the summer of 2017. The Ozark County murder case was transferred to Taney County on a change of venue motion, but Judge Holden, who generally presides over cases in Greene County, was assigned to the Ruud case. Most hearings have been held in Springfield to accommodate Holden's schedule.
Leckie moved in with Ruud in August 2016, nearly 11 months before her disappearance. Prior to relocating to Ozark County, Leckie had spent the first 15 years of her life in Minnesota with her adoptive mother and legal guardian, Tamile Leckie-Montague. Leckie-Montague says she and Ruud had "co-parented" Leckie, and it was determined she should move in with Ruud because of issues she had been having at home.
After Leckie was reported missing in July 2017, a month-long search was conducted by first responders, law enforcement officers and volunteers. On Aug. 4, a search warrant was executed by the Ozark County Sheriff's Office and the Missouri State Highway Patrol on Ruud's farm, and cadaver dogs alerted to a burn pile in an area away from the primary residence. Bone fragments and teeth were taken into evidence and later determined to be human, from a female of small stature.
On Sept. 20, 2017, Ruud and her her husband, Robert Peat Jr., were indicted by an Ozark County grand jury for first- and second-degree murder, abuse or neglect of a child resulting in death, abandonment of a corpse and tampering with physical evidence in a felony. Peat had been named a "cooperating individual for the state," but according to the Times, it's not clear if that's still the case. His next court appearance will most likely not be scheduled until after Ruud's trial.