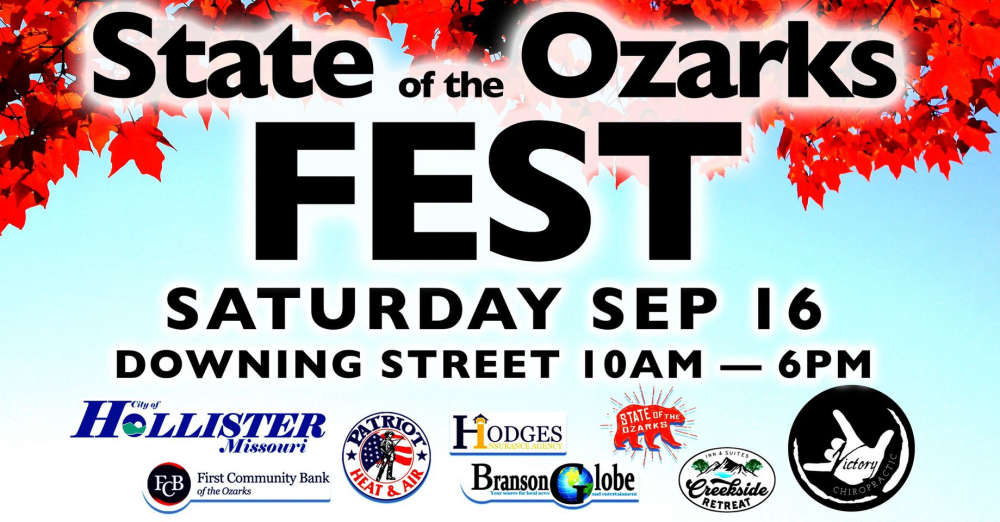 The seventh edition of the State of the Ozarks Festival will take place along Downing Street in Hollister Saturday. 
Festival founder Josh Heston, during interviews on KRZK's "The Upside" and "Ozarks Now" says that the festival is designed to be collaboration with traditional and emerging Ozarks Culture. Heston said over 100 vendors will be on hand with booths plus many activities and demonstrations throughout the event, which goes from 10:00 am to 6:00 pm.
More on the event from an interview with Josh Heston can be heard below:
More information on the event can also be found on the State of the Ozarks Facebook Page.