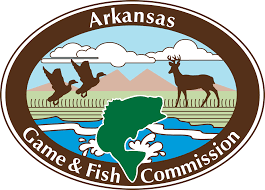 The Arkansas Game and Fish Commission (AGFC) is reminding the public to always clean, drain and dry boats and equipment.
The release from AGFC states, with the temperatures finally falling, many Arkansans are out on the water this month soaking up the last rays of summer sun and enjoying the cool evening breeze. As a reminder, aquatic nuisance species (ANS) are a threat to waterbodies, and the best way to prevent the spread is by cleaning, draining and drying boats, trailers and all associated equipment,
AGFC states even the smallest fragment of an invasive plant can survive on anything from floating inner tubes to bobbers, tie-off ropes, anchors and even duck decoys. Once the invasive plants spread into a new waterbody, they take hold quickly.
Plants are not the only ANS' found in Arkansas, other invasive species include insects, crustaceans, mollusks, fish, birds and mammals. For more information or to report ANS in Arkansas visit the ANS page on the AGFC's website.
(From KTLO)