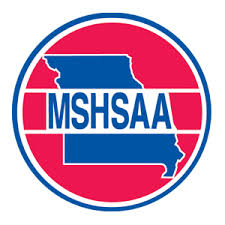 The Reeds Spring Wolves will play in a State Championship Game this weekend.
The Wolves Football win over Sullivan in the Class 3 Football Semi-finals Saturday will now send them to the University of Missouri in Columbia to play in the title game Saturday against Cardinal Ritter.
For Missouri Lakes Area Schools, it will be the first title game appearance in any sport since Bradleyville finished second in Class 1 Girls Basketball in 2018. Crane had a run of four straight Girls Basketball State Titles in 2013-16. Blue Eye claimed Girls Cross Country and Track Championships in 2019.
In Arkansas, there have been more recent State Championships including at Harrison, which has claimed a state championship three of the last four years, in Girls Soccer (2019), Girls Basketball (2021), and Baseball (2022). Among other schools, Green Forest won a Boys Soccer Championship in 2021 while the Girls finished second that same year.
The Rees Spring game against Cardinal Ritter will be Saturday morning at 11:00 am. Fans interested in attending the game can contact Reeds Spring High School for more information. Those that can't attend the game can hear it online at MOARK Sports Dot Com and on-air at MY 100.1 FM.