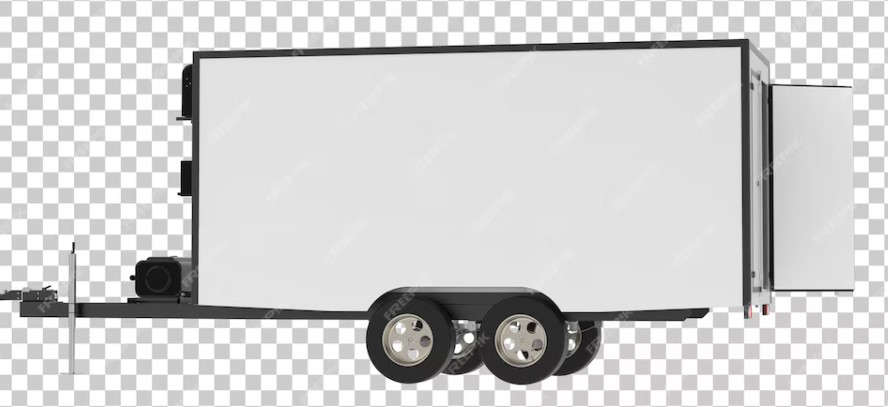 Whether you're planning a camping trip, a home improvement project, or any task that involves transporting goods, the right trailer can make your life easier and more efficient.
When it comes to towing trailers, the options are plentiful, and selecting the right one for your needs is paramount. Rhett Bramley, the owner of Ozarks Trailer Manufacturer & Sales in Harrison, Arkansas, shares his expertise on what to look for in a trailer and explores the various types available in today's market.
Towing trailers play an indispensable role on our highways, facilitating the transportation of large objects from one place to another. However, before you hit the road with a trailer in tow, it's crucial to understand the available trailer types and choose the one that best suits your requirements. Here, we offer a comprehensive guide to help you make an informed decision.
What to Look for in a Trailer
Selecting the perfect trailer requires some consideration and research. Here are some essential factors to consider when choosing a trailer:
1. Budget: Trailers can vary significantly in price, so determine your budget as a crucial first step.
2. Frequency of Use: Consider how often you will use the trailer. If it's for occasional trips, a smaller, lighter trailer may be sufficient. For regular and heavier use, a larger, more robust option is preferable.
3. Terrain: The terrain you'll be driving on plays a crucial role in your choice of trailer. If you're navigating rough roads, opt for a trailer with better suspension. For paved roads, a lighter trailer may suffice.
4. Load Weight: Assess the maximum weight you'll be towing. Different trailers have varying weight capacities, so ensure your choice can handle your specific load.
5. Braking Power: Trailers come with various brake systems. Understand the types of brakes available and their braking power to ensure safety.
6. Compatibility: Verify that your tow vehicle is suitable for the trailer you have in mind.
7. Accessories: Consider any necessary towing accessories for safe and efficient hauling.
Now that you're aware of what to look for, let's explore some of the most popular trailer types available:
1. Utility Trailer: A utility trailer is versatile and commonly used for transporting equipment, supplies, or small vehicles. It's lightweight, affordable, and can be towed by a variety of vehicles.
2. Toy Hauler: Designed for transporting recreational vehicles like ATVs, jet skis, or dirt bikes. These trailers typically feature an enclosed cargo area with extra storage space.
3. Pop-up Trailer (Camper Trailer): Ideal for camping and travel, these lightweight trailers can be set up quickly. They are more affordable than full-size RVs.
4. Dump Trailer: Suitable for hauling, dumping, and carrying large quantities of materials like dirt or construction debris. They feature an open-top bed and hydraulic cylinders for easy unloading.
5. Enclosed Trailer: Designed for secure, weatherproof transportation of goods and materials. These trailers are ideal for livestock and equipment.
6. Car Hauler: These trailers are designed for transporting cars, trucks, and other vehicles. They feature adjustable wheel platforms for easy loading and unloading.
7. Equipment Trailer: Designed for transporting large, heavy items such as construction equipment, tractors, and machinery. They typically feature ramps or tilt beds.
8. Tow Dolly: Ideal for transporting vehicles, these trailers feature two adjustable wheel platforms. They are lightweight and easy to use.
9. Gooseneck Trailer: These trailers are designed for hauling large, heavy items such as hay bales and livestock. They require a special hitching system and compatible truck.
10. Flatbed Trailer: Featuring an open-top deck, flatbed trailers are designed for hauling large and heavy items, from construction equipment to cars, trucks, and more.
Selecting the right trailer involves considering your specific needs, budget, and the terrain you'll be traveling on. Remember to prioritize safety and ensure your trailer is compatible with your tow vehicle. With the right choice, you'll be well-equipped to tackle any hauling task efficiently and responsibly. If you need help choosing the right trailer for your needs, call the team over at Ozarks Trailer Manufacturer & Sales!