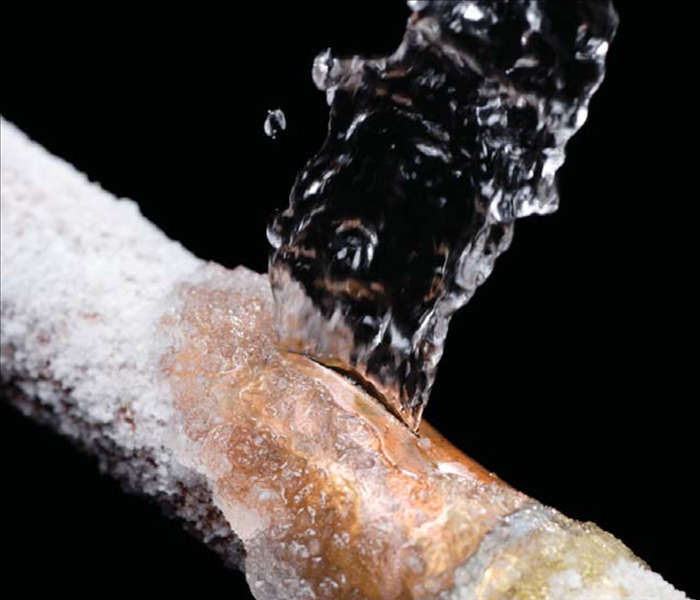 Restoration Experts at Your Service
Frozen Pipes, Hot Water Heaters, and Dishwasher Mishaps: Restoration Experts at Your Service
Branson, MO — As winter tightens its grip, homeowners and property managers face the ever-looming threat of frozen pipes, hot water heater failures, and dishwasher disasters. When these unexpected emergencies strike, having a trusted restoration expert like Brent Pippin, the owner of Kleen Green Commercial & Residential Property Restoration and Cleaning in Branson, MO, can make all the difference.
Winter weather can be harsh, and it's not uncommon for temperatures to drop to bone-chilling levels, causing pipes to freeze and burst. These ruptured pipes can lead to significant water damage, turning your home into a watery nightmare. Hot water heaters and dishwashers, while integral to our daily lives, can also be culprits in unexpected flooding events.
Brent Pippin, a seasoned expert in property restoration and cleaning, understands the stress and disruption these incidents can cause. His company, Kleen Green, specializes in addressing these emergencies promptly and efficiently.
"Water damage can be a homeowner's worst nightmare, especially during the cold winter months," Pippin states. "We are available 24/7 to assist our clients when disaster strikes, and we take pride in our ability to respond quickly to mitigate damage and start the restoration process as soon as possible."
Kleen Green's team of professionals is well-equipped to handle a wide range of property restoration needs. This includes addressing the aftermath of frozen pipe bursts, hot water heater leaks, and dishwasher mishaps. Their comprehensive services cover water extraction, drying, dehumidification, and mold remediation, ensuring that your property is restored to its pre-loss condition.
One of the key advantages of working with Kleen Green is their ability to navigate the often-complex world of insurance claims. Brent Pippin and his team have extensive experience in communicating with insurance companies on their clients' behalf. This ensures that homeowners or property managers can focus on recovery while the Kleen Green experts handle the paperwork and negotiations with insurance providers.
"Dealing with insurance companies can be a daunting task for homeowners who have just experienced a property disaster. We're here to simplify that process and maximize the coverage our clients are entitled to," Pippin emphasizes.
The Kleen Green team is committed to providing top-notch service while emphasizing open and transparent communication with their clients. This approach helps to ease the stress and uncertainty that can accompany property emergencies.
So, when the unexpected occurs, and your property is in need of restoration and cleaning, remember that Brent Pippin and Kleen Green Commercial & Residential Property Restoration and Cleaning are ready to answer the call. Their expert team is just a phone call away, ready to bring your property back to life and assist with the intricacies of insurance claims, ensuring a smoother path to recovery.