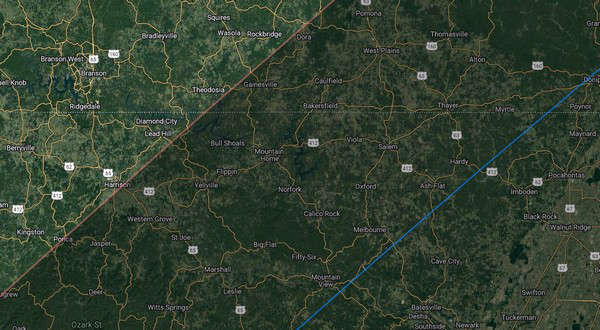 An event in 2024 already has some people in the region planning for extra visitors.
The next total eclipse will take place in April of 2024 and the path of totality, where total darkness will take place, does come across parts of the Ozarks.
The path does take the eclipse through parts of south central Missouri including West Plains. Parts Ozark County including Gainesville is also in the path of the eclipse as is a portion of Douglas County.
In northern Arkansas, the eclipse path takes it through Baxter County including Mountain Home as well as all of Searcy County including Marshall. Most of Marion County is also in the path as well as parts of Boone County near Harrison and Newton County through Jasper.
Tourism officials in many areas are already planning for events for the expected visitors that will travel to see the total eclipse. Kim Williams is the Project Manager of the 2024 Eclipse for Arkansas Tourism, tells KTLO in Mountain Home that South Carolina had over 1.6 million people visit during the last eclipse in 2017. Williams is encouraging communities in the direct path of the eclipse plan events leading up to the event as well as immediately after the eclipse.
More information on the eclipse is available from the KTLO Website.