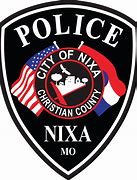 There are easy ways to protect oneself from phone scams; Nixa police offer helpful tips in a Facebook post.
The post is available below.
"**Important Message: Protect Yourself from Phone Scams**

In today's digital age, phone scams are on the rise, and scammers are getting more convincing by the day. We want to make sure you're equipped with the knowledge to stay safe.

**Law Enforcement Will NEVER Ask for Payment Over the Phone**
If you receive a call from someone claiming to be law enforcement demanding immediate payment, be cautious. Here's what you should do:
**1. Stay Calm**: Scammers often use fear to pressure you.

**2. Verify the Call**: Ask for the caller's name, badge number, and department. Hang up and independently verify their identity by calling the official number.

**3. Don't Share Personal Info**: Never give out personal or financial information over the phone.

**4. Report the Scam**: If you suspect a scam, hang up immediately. Contact your local law enforcement and the Federal Trade Commission (FTC) https://reportfraud.ftc.gov/#/ to report the incident. Reporting scams helps protect others from falling victim.

Knowledge is your best defense against phone scams. Please share this post with your friends and family to keep them safe too. Together, we can stop scammers in their tracks."
This was originally posted on the Nixa Police Department Facebook Page.