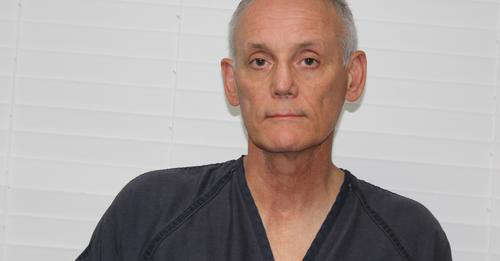 Photo courtesy Ozarks First
A Monett teacher has been arrested on charges of sexual abuse and statutory sodomy of a 15-year-old boy.
Timothy Steeley, 62, a special education teacher for the Monett School District, was arrested after a months-long investigation into a sexual encounter involving a minor.
According to a probable cause statement, Christian County Sheriff's Deputies responded to a call about a suspicious vehicle in February of 2021 at a residence near Nixa. While no arrest was made at the time, it was later discovered that Steeley allegedly had a sexual encounter with a 15-year-old boy who he met online. The investigation took time to complete according to an Ozarks First Report because the victim had moved to Colorado.
Steeley was arrested and released on bond and is on administrative leave from him position with the Monett School District.
More information on this story can be found on the Ozarks First Website.
(Ozarks First's John Paul Schmidt contributed information to this story)