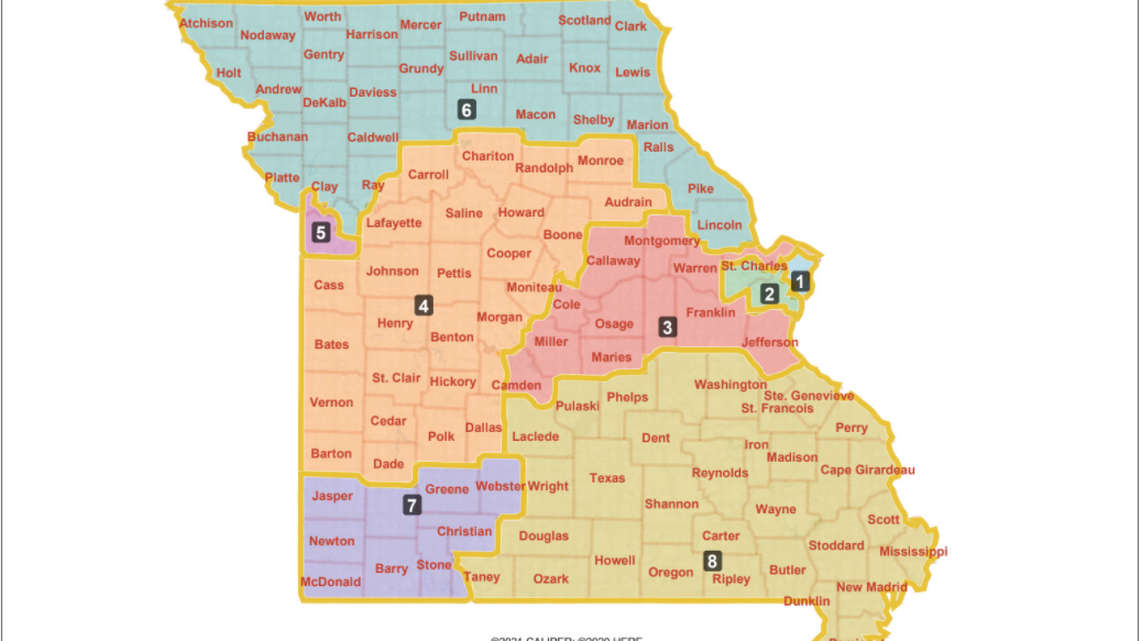 A new map of Missouri Congressional Districts is one step closer to being approved.
The Missouri House gave lukewarm approval Wednesday to a plan for redrawing the state's eight congressional districts that left both Democrats and some conservative Republicans unhappy and could upend the state's calendar for holding its primary election.
The plan, which received barely enough votes to pass, is projected to keep the state's current political split of six Republicans and two Democrats in the U.S. House. But it failed to receive enough votes to take effect before the state's Aug. 2 primary, raising the potential that the election could be delayed or that district boundaries could change in the middle of the campaign season.