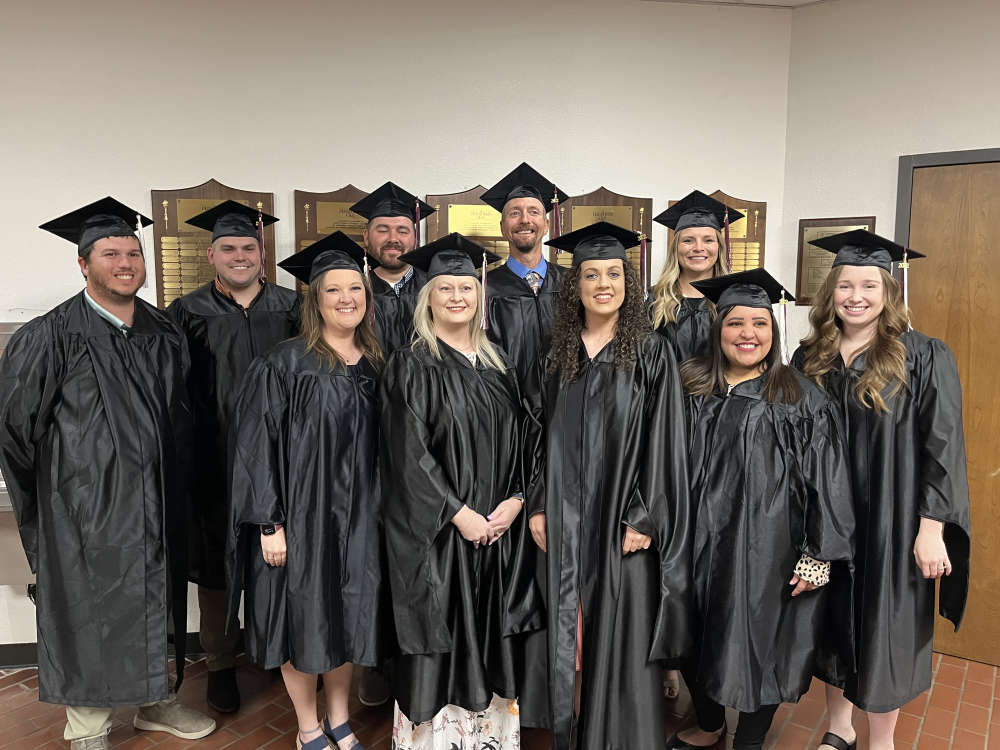 Photo Courtesy Hollister School District
10 Hollister teachers graduated from Evangel University on Thursday, May 5 with their Master's in Education degree.
Madison Dyal, Dana Kingore, Katie Combs, Addy Arias, Mackenzie Kurtz, Kyle Matthews, Matthew Hart, Dallas DeWeese, Timothy Broderick, and Rebekah Glenn each participated in Hollister's Master's Cohort Program.
This program in partnership with Evangel University, allows teachers to earn their Master's in Education degree by taking classes on campus in their own school district. Through a competitive application process, Hollister teachers are selected to participate in this program, and can earn their master's degree free of charge in just two years. In return, teachers agree to remain with the district for 5 years.
The Master's in Education Program is one way in which Hollister strives to increase both teacher quality and teacher retention.
(Hollister School District Press Release)