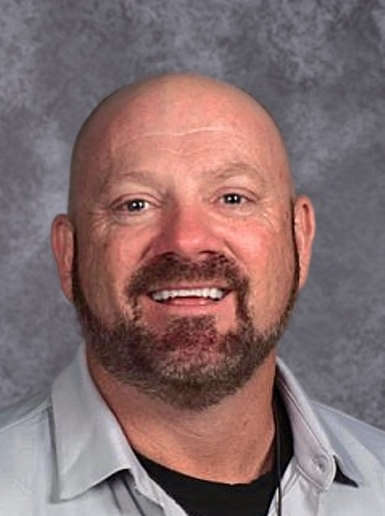 A Hollister School District Teacher will hold off retirement to become a member of the administration.
Roger Brallier will take over as Assistant Principal at Hollister High School for Mark Leighty, who has accepted a position back in the Ozark School District where he previously worked.
The complete release from the Hollister School District is below:
Hollister High School will have a new assistant principal for the 2022-2023 school year. Mr. Roger Brallier will serve as the next assistant principal of Hollister High School. Brallier will succeed Mr. Mark Leighty who has accepted a position to return to the Ozark School District.
Mr. Brallier, who had announced his retirement from Hollister Middle School at the end of the 2021-2022 school year, is excited to announce his decision to forego retirement and remain a Hollister Tiger. "When I became aware that Hollister High School had an assistant principal opening, I immediately knew that this was an opportunity for me to give back to the district, staff, students, and community that I love," Brallier explains. "The Hollister R-V School District is known for meeting the needs of students, staff, and our community. It is at the heart of everything we do and I want to continue to be a part of that. There is always time for retirement. Right now, I am honored to be able to continue to serve Hollister in this new role."
With 18 years of experience in education, Mr. Brallier has worked in a variety of roles (including teacher and administrator) which have helped prepare him for this next chapter of his educational career. During his 7 years with Hollister, Mr. Brallier has served as a 7th grade science teacher, eMINTS Trainer, and most recently as the Hollister Middle School Techbrarian and Broadcast Teacher.
Hollister High School Principal, Dr. Jared Terry, shares that he is excited that Mr. Brallier is going to remain a part of Hollister Schools. "Mr. Brallier leads with a heart for kids and works tirelessly to provide them opportunities to learn and grow not only as students but as people," Terry says. "Having worked in the middle school, Mr. Brallier also already knows and has relationships with a lot of our high school students. His positive attitude and heart to serve help build community within a building and he is the perfect person to take on this role and be part of the HHS team."
Mr. Brallier officially assumes his new role on July 1st.