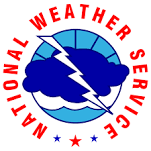 The Lakes Region will see mostly hot conditions again this weekend with a slight chance of a pop-up storm.
The Missouri Lakes Region is again under a Heat Advisory for Saturday and Sunday with heat index readings expected to surge up above 100 both days.
While most areas will remain dry, weather forecasters are not ruling out a pop-up thunderstorm like the one that hit the Springfield area late Friday afternoon causing Flash Flooding in the downtown area resulting in almost two inches of rain in a short time causing street flooding and several water rescues for stranded motorist.
Next week, more rain is in the forecast but high temperatures will be in the 90's most of the week.