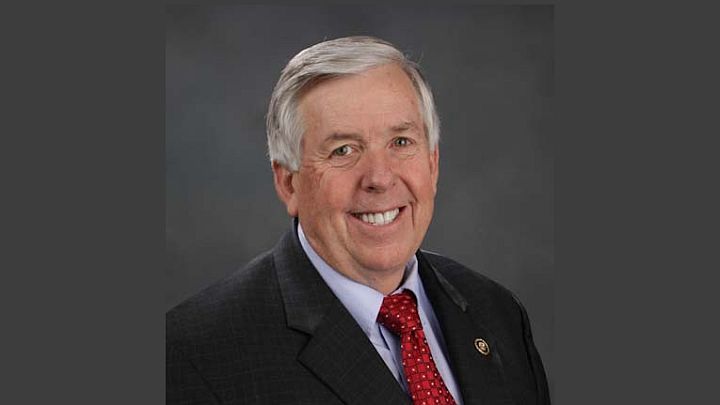 (JEFFERSON CITY, MO) – On Friday, Governor Mike Parson signed Executive Order 23-10, extending Missouri's drought alert until May 1, 2024.
Currently, the U.S. Drought Monitor indicates that all or portions of at least 85 Missouri counties are experiencing moderate, severe, or extreme drought conditions. The Executive Order declares a Drought Alert in these Missouri counties and any additional county that begins experiencing drought conditions.
"Having to issue a drought alert this spring was quite unprecedented, and unfortunately, drought has persisted in Missouri," Governor Parson said. "While we've had periods of marginal improvement, farmers and ranchers are still feeling the impacts, many forced to sell livestock early and scrambling for alternative feed sources. Some of the most impacted areas are our waterways, slowing barge and river port activity during our busy harvest season. We're extending this alert to continue providing every resource possible to help mitigate the impacts and in hopes that we get plenty of rain throughout the coming winter and spring."
In response to Governor Parson's initial Executive Order declaring a drought alert on May 31, 2023, the Missouri Department of Natural Resources activated the Drought Assessment Committee, a workgroup set up to assess drought levels and work with impact teams on response and recovery recommendations.
The Executive Order was set to expire on December 1, 2023. Extending the order will allow the Drought Assessment Committee and associated impact teams to continue supporting affected communities throughout the winter and continue to expand the state's capabilities to respond to and lessen the impacts of future droughts.
During drought, local condition reports are crucial to understanding impacts to provide timely and appropriate assistance. Citizens can submit information about local drought conditions at Condition Monitoring Observer Reports (CMOR).
A variety of helpful resources are online at www.dnr.mo.gov/drought. The Department of Natural Resources is adding information on drought mitigation and assistance opportunities daily as it becomes available. The one-stop drought website features a link to CMOR, current drought-related news, the current United States and Missouri drought maps, the Missouri Drought Mitigation and Response Plan, and other resources, including information on previous droughts.
To view Executive Order 23-10, click here.
###
The above press release is from Governor Parson's Office of Communications.