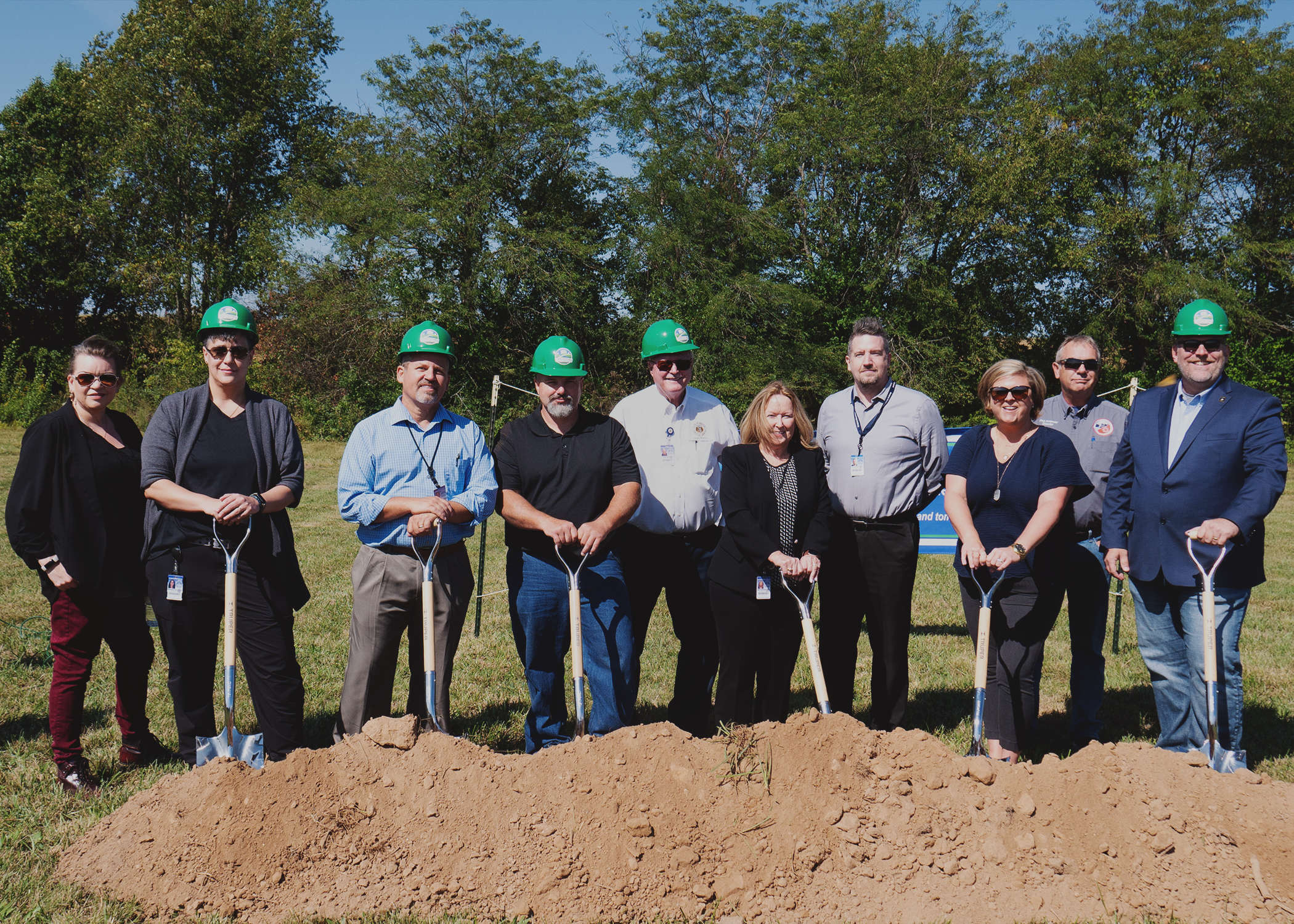 9.14.2023 - The Christian County Commission and staff broke ground on the new County Government Plaza this Thursday morning. Taking place at 2701 W. Jackson Street in Ozark, the event heralded the first phase of a project years in the making.
Among those in attendance were Lori Becklenberg, Division Director of Regional Engagement at the Missouri Department of Economic Development, and Jerany Jackson, Senior Project Manager at Great River Engineering. With the commencement of the development, K&B Equipment, LLC will begin installation of critical infrastructure for the project.
"This is a historic day for Christian County," remarked Becklenberg. "With these facilities, you will be able to meet and possibly exceed the needs of residents today and in the years to come."
Several individuals and entities involved in the planning of the project were thanked, including the current Christian County Commission, county staff, former Commissioners Mike Roberts and Ralph Philips, the Ozark and Nixa chambers of commerce and the economic development organization Show Me Christian County.
"This project has been in the planning stage for several years," said Presiding Commissioner Lynn Morris. "I'm happy to say we have finally reached the point where we can put a shovel in the ground and begin to make these plans a reality."
County officials are hopeful that infrastructure at the property will be in place within a year. The plaza's operations center, recycling center, maintenance buildings, five commercial lots and a ½ mile walking trail are set to be developed as phase one.
###