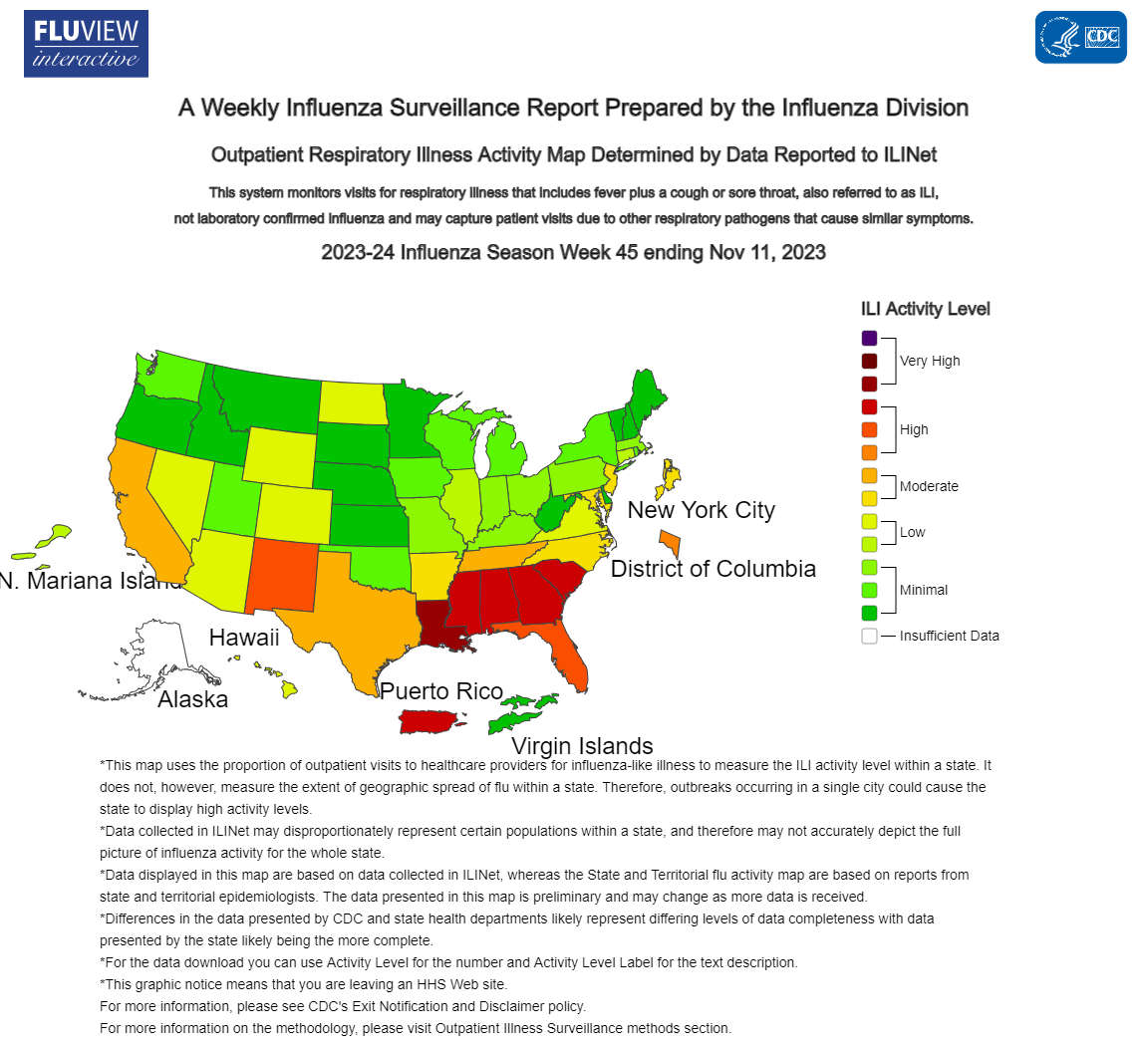 The Centers for Disease Control and Prevention weekly recap of Flu Numbers across the nation indicates the flu season is underway.
According to their weekly report which covers the week ending November 11, the country has seen steady increase in reported numbers though some areas of the country are showing significantly higher numbers. The numbers are not rising as early as they did in 2022 when there was a national surge in October, but are ahead of normal trends which according to the CDC, shows the first major surge in December.
Around the region, Missouri overall is at a minimal level though according to information released by the Missouri Department of Health and Senior Services, Influenza cases have been reported in the Lakes Region in Barry, Stone, and Taney Counties.
The level is higher in Arkansas, which is classified by the CDC to be at a moderate level, though the highest number of cases so far have been reported in central portions of the state. There have been a minimal number of cases in northwest and north central Arkansas according to the Arkansas Department of Health.
The weekly report can be found on the CDC Website.