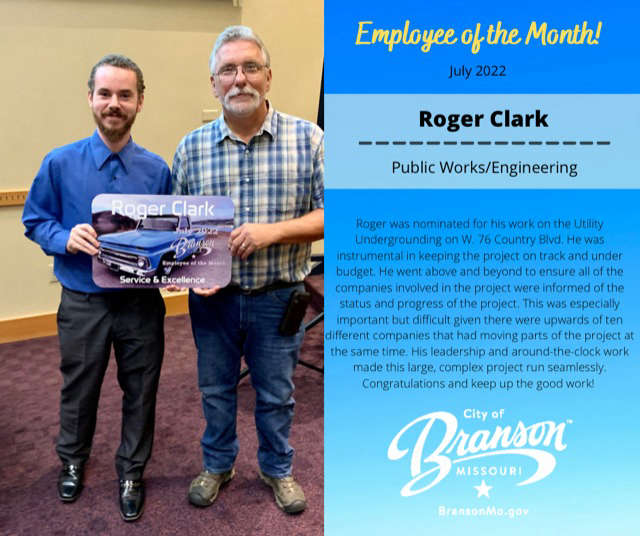 Photo credit to the City of Branson Government Facebook Page - Howden and Clark
Branson's Public Works/Engineering Project Manager received the Employee of the Month award on Tuesday.
Alderman Marshall Howden presented the award to Roger Clark during Tuesday night's Board of Aldermen meeting. "Roger was nominated for his work on the Utility Undergrounding on W. 76 Country Blvd. He was instrumental in keeping the project on track and under budget," Howden said. The alderman also said that Clark went "above and beyond" in keeping all the involved companies informed of the project's progress and status.
Howden highlighted the difficulty under which Clark did this. "This was especially important but difficult given there were upwards of ten different companies that had moving parts of the project at the same time. His leadership and around-the-clock work made this large, complex project run seamlessly."