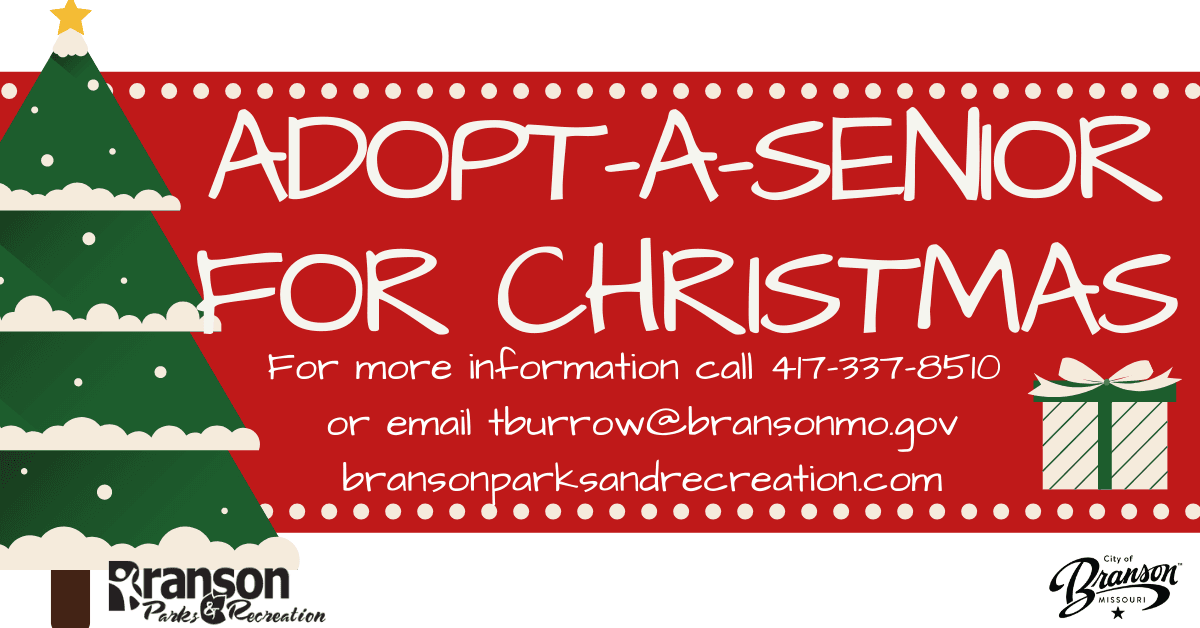 Branson Parks and Recreation has started their annual Christmas Program to help area seniors.
The information from a city press release is below:
Christmas wish lists from local senior citizens are available at the Branson Community Center and the Branson RecPlex for those who would like to participate in the Parks & Recreation Adopt-A-Senior program that spreads joy to residents who may not otherwise receive much during the Christmas Season.
You can also request a wish list anytime by emailing Community Center Coordinator, Traci Burrow at tburrow@bransonmo.gov.
This annual program is in coordination with the Senior Age Area Agency on Aging and is designed to provide gifts, encouragements and well-wishes to Branson area senior citizens.
Wish lists and gifts should be returned to the Branson RecPlex or the Branson Community Center no later than Monday, December 13, 2021.
For more information, visit the Special Events page on the Branson Parks & Recreation's website, BransonParksandRecreation.com.