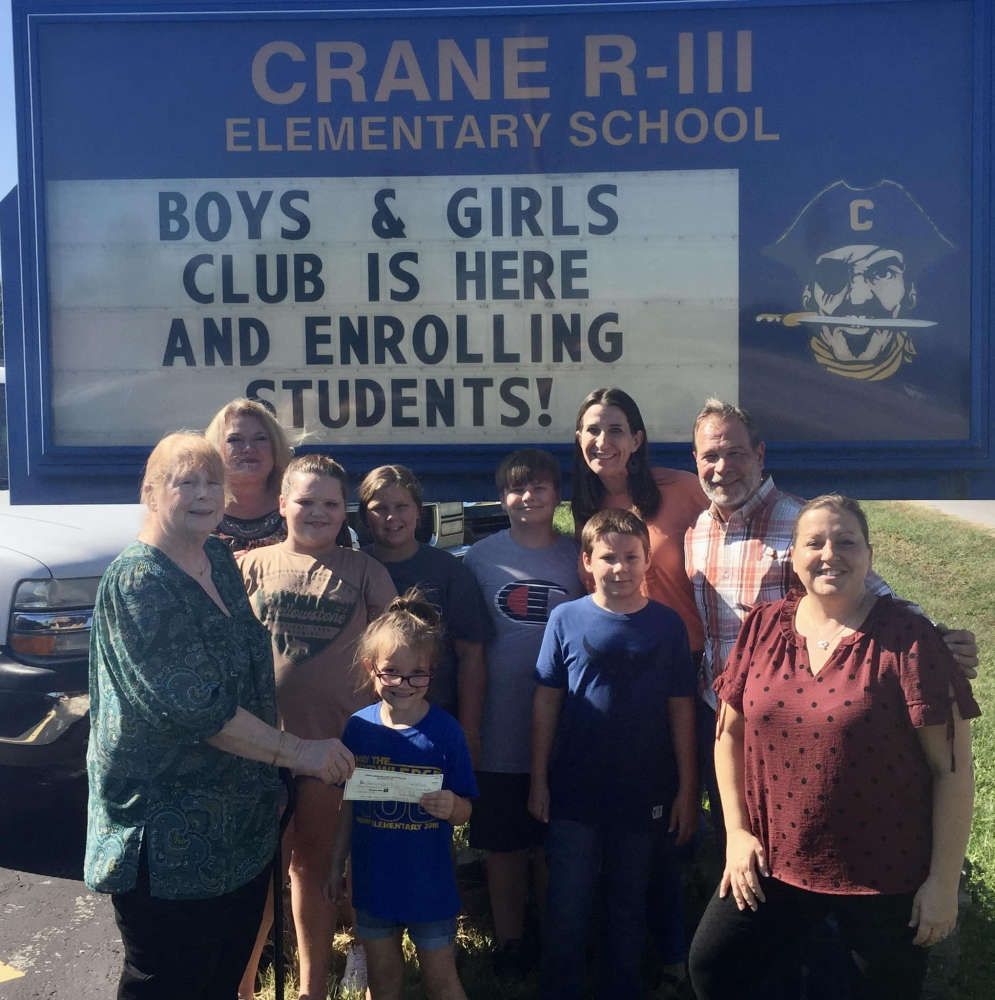 Photo courtesy Boys and Girls Club of the Ozarks
The Boys and Girls Club of the Ozarks recently received a donation to help the club's newest unit. 
The donation of $5000 from the group "Caring Americans" will provide scholarships for children in after school and summer enrichment programs at the Crane location according to a release from the BGCO.
The organization recently expanded to add the Crane Unit which is located on the Crane School Campus. The BGCO now operates four units in the Lakes Region with the others being in Branson, Forsyth, and Reeds Spring.