Rumble Rally 2 Day Event Ticket Giveaway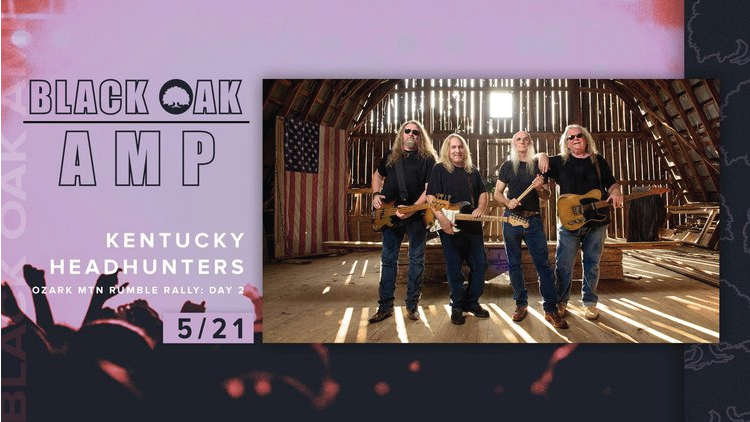 Our 2022 season kicks off with Ozark Mountain Rumble Rally, a two-day event packed full of motorcycles, vendors, swap meet, food, fun and music, featuring local and regional bands, Black Note, 5th Element, the Brenda Meyer Band and more bands TBA.
BOA will kick day 2 off with the best rock, blues and honky tonk music in the 4-state area with, Switch. It. Up., Stillhouse and those gritty southern rockers from southern Missouri, The Comancheros! Later, The Georgia Thunderbolts are bringing their soulful southern rock swagger, blistering blues and raw rock to the BOA stage.
Then, we're all gonna' get rowdy and do some "Honky Tonk Walkin" at Black Oak Amp with The Kentucky Headhunters!