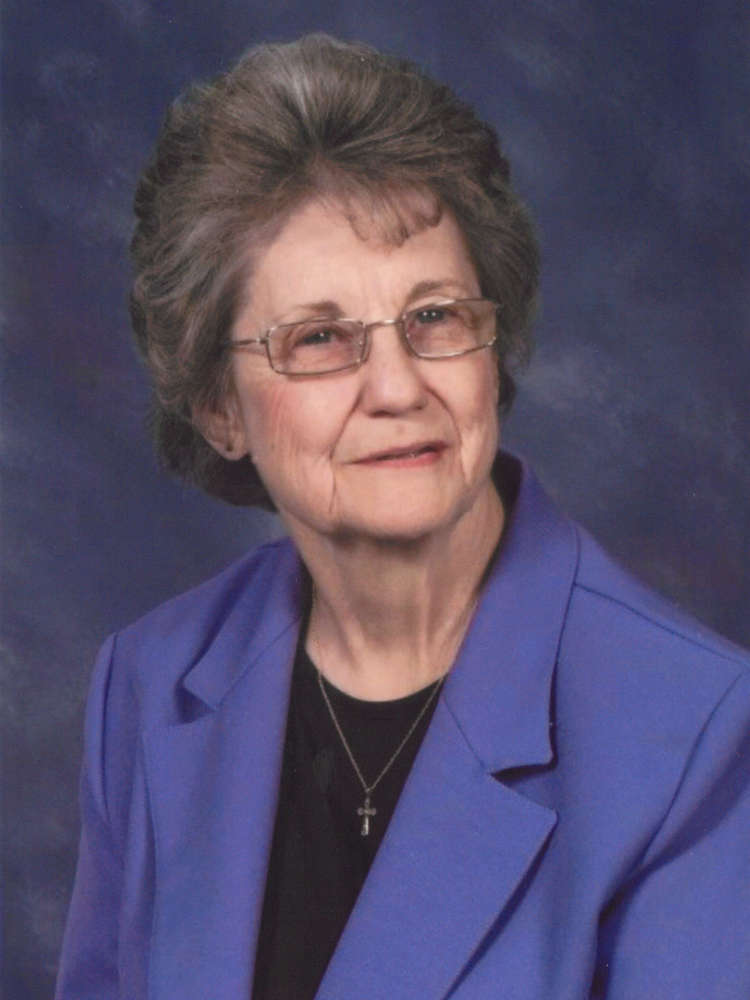 Tyne Jeannine Rabourn, age 85, Cassville, Missouri
Tyne Jeannine Rabourn, of Cassville, Missouri passed away on Saturday, June 3, 2023 at her home. She was 85.
The daughter of Benjamin Franklin and Mary Jewel (Hamilton) Johnson, Tyne was born in a farmhouse near Indianola, Oklahoma, on July 6, 1937.
On July 3, 1955, in McAlester, Oklahoma she was united in marriage to Jimmie E. Rabourn, who preceded her in death on July 10, 2005. Also preceding her in death were her parents, four brothers and one sister.
Tyne is survived by her son, Jonathan Rabourn of Cassville, Missouri; daughter, Tanya Rabourn of Austin, Texas; daughter-in-law, Julie Rabourn of Cassville, Missouri; grandson Spencer; grandson Zachary and his wife Michelle, as well as two great-grandchildren, Milo and Iris, and a third on the way.
As a child Tyne contracted polio. With great perseverance, she slowly regained the ability to walk in her teens and was proud that as a bride she was able to walk down the aisle unaided.
Tyne attended school in McAlester, Oklahoma, graduating from McAlester High School. She attended Missouri Southern State College and Southwest Baptist University, where she obtained a Master's in Education.
Tyne traveled extensively with her husband, during his Navy career and also during his time with Lockheed. Foreign postings took them to Japan and Iran. She also had an active career as an educator, teaching school in Purdy, Missouri; Mt. Vernon, Missouri; and Cassville, Missouri, where she retired in 2016.
Tyne was a devoted teacher and during her teaching career was awarded Teacher of the Year several times. She also received a lifetime achievement award from the Cassville Chamber of Commerce in 2007. After she retired from teaching she continued mentoring students who participated in Cassville High School's State of Missouri A+ Schools program.
She enjoyed teaching Sunday School at First Baptist Church in Cassville, where she was a beloved member of the congregation.
Friends are invited to join us for a graveside service Wednesday, June 7, 2023 at 10:00 A.M. at Pilant Cemetery in Cassville, Missouri, under direction of Fohn Funeral Home in Cassville. Pastor Jason Mackey will conduct the services. There will be no visitation / viewing prior to the service.
In lieu of flowers, donations may be made to Cassville High School Business Department in memory of Tyne.
Visit www.fohnfuneralhome.com for online obituaries, guestbook and private condolences
FOHN FUNERAL HOME
Cassville, Missouri
417-847-2141