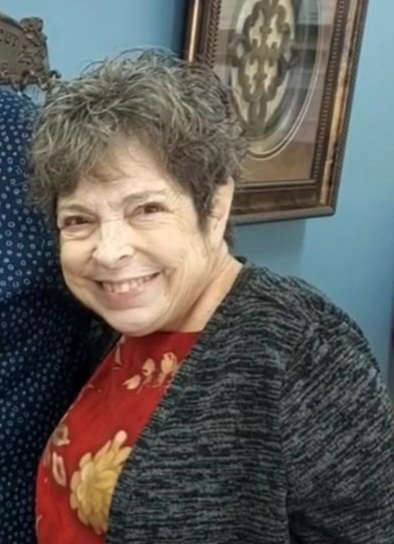 Rochelle Anne Kramer, 70, of Branson, Missouri
Rochelle Anne Kramer, 70, of Branson, Missouri, went peacefully to be with Jesus on May 9, 2023. She was born in Maryland on April 14, 1953, and was the first child born to her parents, Charles and Norma (Matz) Kramer.
Rochelle graduated with a bachelor's in psychology from Webster University in 1990 and worked for many years as a business administrator and computer lab coordinator. But who she was is so much more impressive than what she did.
The thing you'd realize almost immediately upon meeting Rochelle was that she was a kind and gentle spirit who cared about everyone she knew. She made friends wherever she went, noticing even the smallest details such as a new haircut or item of clothing. She wanted everyone to know they were loved, and she prayed for them daily. She was a Messianic Jew who loved Jesus with all her heart, and her heart's desire was that all her friends, acquaintances and really everyone, would come to know him personally as well.
Her other great love was her kitty, Princess Callie, who she adored and doted on. Rochelle also enjoyed shopping at thrift stores, buying purses and clothes, doing interior design, and hanging out with her friends. She was beloved by many. Though we will miss her beautiful smile and witty humor, we rejoice in the knowledge that she is finally home.
She is preceded in death by her parents, Charles & Norma Kramer, and is survived by her brother, Leonard Kramer, as well as many friends; Emily Teige, Kay Knox, Rita Sherman, Anastasia Gillberg, David Greenfield, Lynda Kendall, Nancy Chambers, and Tabitha Stone, among many, many others.
Service still to be determined. Please contact Tabitha R. Stone for information. Arrangements and cremation are under the direction of Cremations of the Ozarks. To leave an online condolence, please visit www.cremationsoftheozarks.com.