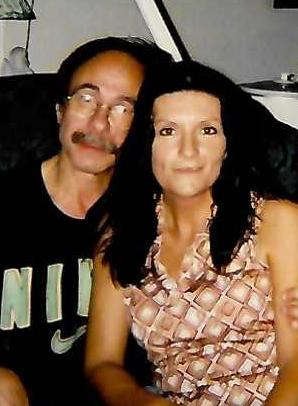 Robert Floyd Vermiglio, age 75, Branson, Missouri
Robert Floyd Vermiglio was born on February 15, 1948, in Torrington, Connecticut, to Robert Vermiglio Sr. and Lillian Vermiglio. He passed away peacefully on September 12, 2023, in Hollister, Missouri.
Robert completed his schooling at Torrington High School and furthered his education at the college level training for his role with United Technologies, where he displayed steadfast dedication for 39 years before retiring. He also served his country honorably in the United States Army.
Robert was known not just for his work ethic but also for his vibrant personality. He had a great love for little things in life like smoking cigars and taking long walks with the family dogs. A true lover of nature's beauty, nothing pleased him more than his yearly vacations to Florida, where he relished the beach. He even fancied himself a cowboy, thinking he must have been one in another life.
Robert had great love for his family. He is survived by three daughters: Sarah Vermiglio, Kelly Vermiglio, and Andrea Vermiglio (Kort Worley) and seven grandchildren Isabelle, Tommy, Kayla, Alex, Levi, Kylie, and Cole. He was preceded in death by his precious late wife Catherine, his sister Mary Vermiglio, his niece Susan Vermiglio, and his parents. His brother, Tony Vermiglio also survives.
A much-loved husband, father, grandfather, and friend, Robert will be remarkably missed by all who knew him.
Arrangements are under the direction of Snapp-Bearden Funeral Home and Crematory, Branson.
Snapp-Bearden Funeral Home and Crematory
1638 East State Highway 76
Branson, Missouri 65616
Telephone – 417-334-3670
Fax – 417-336-3670