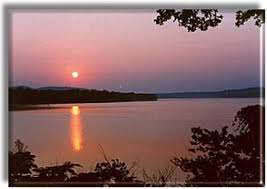 Richard Allen Keith Sr., age 81, of Branson, Missouri.
Richard Allen Keith Sr., age 81, of Branson, Missouri, passed away on November 20, 2021. He entered this life February 7, 1940, in Kansas City, Missouri, the son of Robert and Thelma (Sanders) Keith. Preceding him in death are his parents and his brother, Robert Keith Jr. He was joined in marriage January 21, 1971, to Linda Kathryn Bland.
Richard has been a long-time resident of Branson and owned his own business. He lived in the perfect area for boating, camping, and watching Kansas City Chiefs football. Most of all, he loved his family and spending time with them. His presence will be missed by all who knew him.
Richard is survived by his wife of 50 years, Linda Kathryn Keith; daughter, Kristin Keith of Aurora, Colorado; two sons: Richard (Trisha Souder) Keith Jr. of Largo, Florida and Chad Keith of Scottsdale, Arizona; and four grandchildren.
No formal services are currently planned. Arrangements and cremation are under the direction of Cremations of the Ozarks. To leave an online condolence, please visit www.cremationsoftheozarks.com.