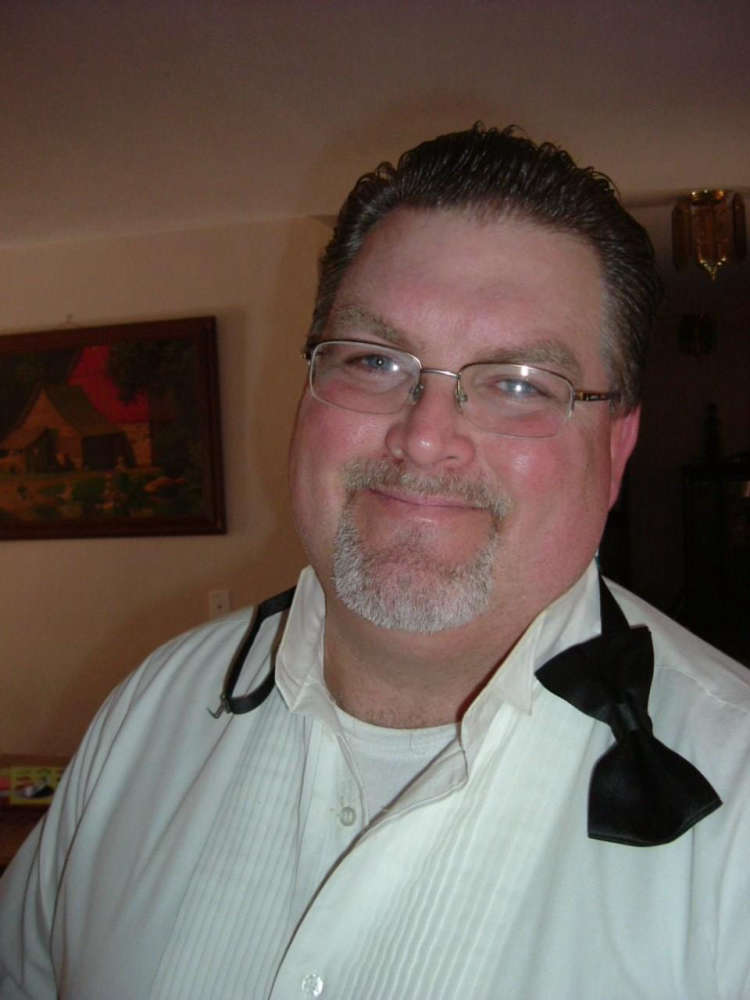 Randy Ray Bauer, age 56,
Randy Ray Bauer, age 56, stepped out of this world and into eternity on Thursday May 5, 2022. He was born on November 6, 1965, in Alma, Michigan, and played high school football for the St. Louis (Michigan) Sharks.
In December of 1989, while portraying Joseph in a Living Nativity, he met Jennifer (Mueller), who had been cast as Mary. It was a set-up from the start! On May 11, 1991, they were married in Alma. The following March, they moved to Petoskey, Michigan. There they started a family and had a hobby farm. Early in 2006, they packed up and moved to Branson, Missouri, to attend a church. Randy was actively involved at Faith Life Church since then, serving on several different teams, including the moving team, parking lot team, clean team, and usher team. Randy and Jennifer also hosted monthly home fellowships. It was not uncommon to have over 80 people attending these events. Randy enjoyed carpentry, cars, motorcycles, and University of Michigan Wolverine football.
Randy is survived by his wife, Jennifer; four sons: Zachary (Victoria) of Springfield, Missouri, Simeon, Abram, and Obadiah all of Branson; three daughters: Hadassah, Reannah, and Anani all at home; parents: Ken and Onieta (Johnson) Bauer of St. Louis, Michigan; and sister, Sally (Randy) Vernon of Alma, Michigan. He was preceded in death by his sister, Kelly Contois.
A Celebration of Life will be held Tuesday, May 17 at 10:00 a.m. at Faith Life Church, 3701 W. 76 Country Blvd., Branson, Missouri. Arrangements and cremation are under the direction of Cremations of the Ozarks. To leave online condolences visit www.cremationsoftheozarks.com.