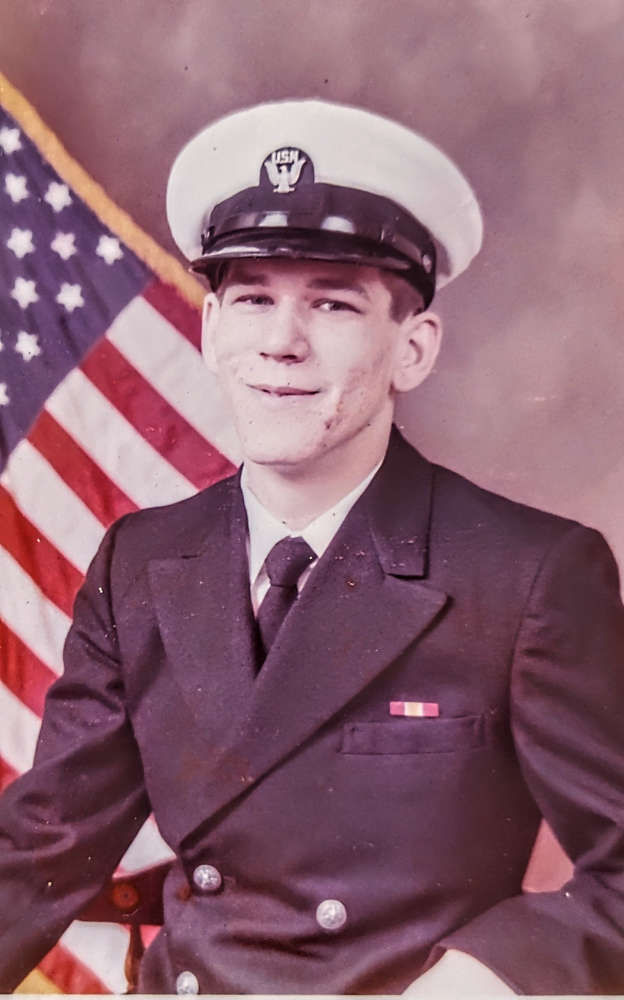 Odis Dwain Frizzell, age 66, Hollister, Missouri
Odis Dwain Frizzell passed away March 7, 2023 at his home in Hollister, Missouri.
Dwain was born in Big Springs, TX to Odis & Juanita (Jacobs) Frizzell on December 12, 1956. Dwain grew up and attended school in Branson, MO where he played baseball and football. When he was eligible, he enlisted in the U.S. Navy and served his country aboard the Aircraft Carrier, USS Enterprise, during the Vietnam War.
Upon his separation from the Navy, Dwain returned to Branson where he was a roofer by trade and spent much of his leisure time fishing and enjoying the company of friends. He enjoyed recalling time spent playing a train robber at Silver Dollar City.
Dwain is preceded in death by his wife, Sandy; his parents Odis and Juanita; his granddaughter Courtney Lynn Frizzell; older brother Johnny Phelps and nephew Terry Phelps.
Dwain is survived by his children; daughter Rachel McGie of Springfield, MO, son Matthew Frizzell & wife Stacey of Forsyth, MO. Sisters Rhonda Hartzell & husband Gerry of Branson, Lavonne Tracy & husband Rick of Neosho, MO, Lisa Stokes & husband Ron of Fair Grove, MO and brother Tracey Frizzell of Branson. Six grandchildren, three step grandchildren and three step great grandchildren as well as many nieces, nephews and cousins.
A private family graveside service with full military honors will be scheduled at a later date. Cdr. USN (Ret.) Gerry R. Hartzell will officiate.
Cremation arrangements were under the direction of Snapp-Bearden Funeral Home & Crematory, Branson.
Snapp-Bearden Funeral Home and Crematory
1638 East State Highway 76
Branson, Missouri 65616
Telephone – 417-334-3670
Fax – 417-336-3670