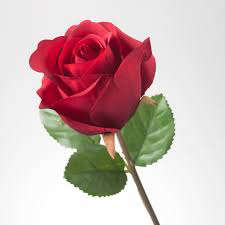 Lynn Ann Peck took her final earthly breathe in Springfield, Missouri
On May 10, 2022, beloved wife, mother, daughter, sister and friend Lynn Ann Peck took her final earthly breathe in Springfield, Missouri at Cox Health South before entering her heavenly home at the age of 76.
Lynn was born to Raymond and Doris (Felt) Pellett on Friday, January 4, 1946 in Fort Scott, Kansas where she attended Fort Scott schools her whole life. Lynn married the love of her life, Virgil Peck Sr. in 1981 in Miami, Oklahoma. She was a loving devoted housewife and mother who was a woman of few words yet she spoke powerfully with her actions through her generosity and kindness. If you went to Lynn's home, she would immediately be offering you food and drink and you never left hungry. Lynn never had an enemy though she may have upset a stranger or two when she would be in her own little world and bump them with her shopping cart. Lynn loved the Lord with her whole heart and loved to share her faith with those around her.
She is survived by her husband, Virgil Peck Sr; daughters, Audra Peterson of Georgia, Virginia Cammack of Texas and Crystal Stout of Missouri; two stepsons, Virgil Peck Jr. and Dan Peck, both of Kansas; her older siblings, Steve Pellett and Beverly Ange and numerous grandchildren and great-grandchildren that all love her dearly.
She is preceded in death by her parents, Doris and Raymond Pellett and her beloved son, Vincent Marsh.
A celebration of life will be held on Saturday, May 21, 2022 at the Bridge of Faith Community Church in Rockaway Beach, Missouri at 2:00 p.m. Officiated by her grandson, Virgil Peck III, and nephew in-law, Pastor Jonathan Maguire.
Cremation is under the direction of the Kissee-Schofield-Eakins Funeral Home LLC.