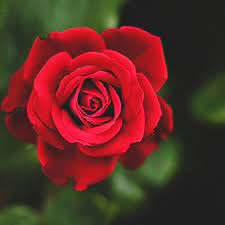 Judith Mae Allen Moore 81, of Kimberling City.
Judith Mae Allen Moore 81, of Kimberling City, passed away Friday, July 29, 2022.
Judy was born in Grand Forks, North Dakota on November 30, 1940 to Orrin and Irene Allen.
After graduating from high school, Judy moved to San Jose, California where she met and later married the love of her life, Keith Moore on May 27, 1960 in Chula Vista, California. They lived in Kalamazoo, Michigan and Fort Wayne, Indiana before settling in Kimberling City in 1975.
In the span of her life, Judy worked several jobs, retiring from Revival Fires in 2004.
It was her relationship with Jesus that overflowed love and kindness to all with joyful smiles and warm hugs. Her hands were often diligently at work; preparing and serving meals at an after-school program for kids in the bus ministry at church, caring for family, crafting quilts for them as well as many friends. Life revolved around the family she so dearly loved; supporting the grandkids' sports and other activities, Sunday family dinners and swims after church and celebrations at the home she created as a warm and welcoming place for people to gather.
Judy leaves behind her loving family: husband Keith of sixty-two years, sister, Arlene Willcocks, daughters; Kemie McAtee, Angela Bolin (Shawn Cobb), Vickie Petersen (Gary) and Debra Waters. Grandchildren; Tiffany (Danny), Kassandra (Thomas), Krista (Charlie), Zachary (Abi), Katelyn, Jace, Ashlynn, Tracen, Shaylyn, Robbie, Tristan, Tyson (Mary), Gerald (Tammy), great-grandchildren; Christian, Chase, Kelby, Elizabeth, Ethan, Michael, Michelle, Ethan, Jaiden, Stefani, Jax, Paige, Jaxson, Cassandra and numerous nieces and nephews.
Judy was preceded in death by her parents, sisters; Bette Solarski and Dorothy VanCamp, grandson, Greg Waters and great grandson Kyler George.
Visitation will be 5-7pm, Friday, August 5 at Stumpff Funeral Home. Celebration of Life will be 11am, Saturday, August 6 at Ozark Mountain Assembly of God, Kimberling City.
In lieu of the flowers the family has requested donations to Breast Cancer Awareness and Research. Arrangements are under the direction of Stumpff Funeral Home Kimberling City, MO.