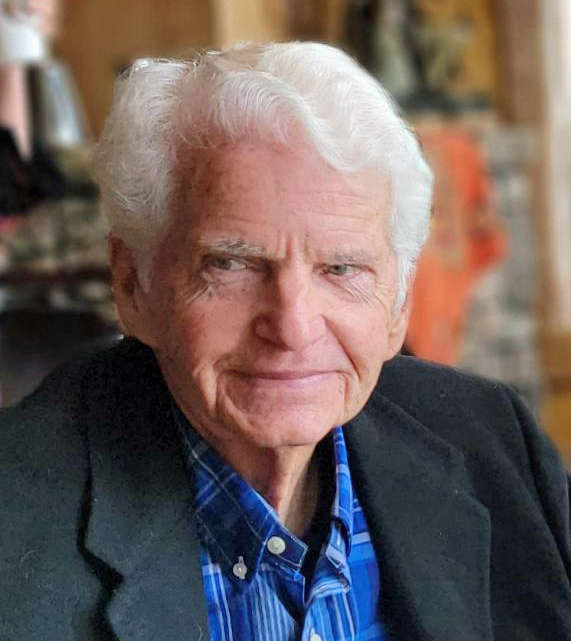 Jerry Lynn Laswell, age 80, of Verona, Missouri.
Jerry Lynn Laswell, age 80, of Verona, Missouri, passed away from this life into the loving arms of our Lord July 21, 2022. He was born and raised in Kansas City (Avondale), Missouri August 10, 1941.
The best husband and father, Jerry loved his family immensely, cherishing the moments he shared with them. Without hesitation, he showed patience and affection for the women in his life. Jerry was the most kind, loving, gentle, sweet soul and never met a stranger. He was blessed and lucky to have spent a lot of his life living his dream in the country with the love of his life. Jerry enjoyed the lake boating, building their own home, many farm (pets) animals, and tending to his lawn and garden. Able to fix anything, he was a successful business owner of an auto body and fender repair shop in Avondale, Missouri. Jerry enjoyed talking to everyone, watching the Kansas City Chiefs, listening to country music, and recalling memories of when he was a MC at Clio Country Music Jubilee Show. He enjoyed spending time with his dogs: Bella and Digger; cats: Shed and Izzi; and many other fur babies throughout the years. If you asked anyone who knew him, they would say what a great family man, neighbor, and friend he was. There are many memories for all who knew him reminding them of the love that they had shared with Jerry. He will be missed dearly.
He is survived by his adoring wife "Sweepee" of 61 years, Doris Laswell of Verona, Missouri; and three daughters: Tina Shook, Lori Laswell, and Colleen (Troy) Adrian, all of Kansas City, Missouri. He is also survived by six grandchildren: Lynae (Bill) Watkins, Courtney Poole, Casey Poole, Bobbi Jo Malinda, Cole Adrian, and Sami Adrian; five great-grandchildren: Phoenix, Reese, Rowan, Burke, Addison; sister, Jody Portwood; his 102-year-old mom-in-law, Betty Baughman; as well as several nieces and nephews; and son-in-law, Gary Poole (Kelly).
Jerry was preceded in death by his parents: Theran "Spud" Laswell and Elizabeth (Kidwell) Laswell; two daughters: Julie Laswell and Kim Poole; son-in-law, Kevin Shook; brother, Colby Laswell; and two sisters: Shirley Sons and Marilyn Livasy.
There will be a celebration of life on his birthday Wednesday, August 10, 2022, at The View at Briarcliff Marriott 5:30 p.m. to 9:00 p.m. and August 26, 2022, at Clio Country Music Jubilee 5:30 p.m. in Clio, Missouri. Arrangements and cremation are under the direction of Cremations of the Ozarks. To leave an online condolence, please visit www.cremationsoftheozarks.com.
Memorial pamphlet:
God's Garden
God looked around his garden
And found an empty place,
He then looked down upon the earth
And saw your tired face.
He put his arms around you
And lifted you to rest.
God's garden must be beautiful
He always takes the best.
He knew that you were suffering
He knew you were in pain.
He knew that you would never
Get well on earth again.
He saw the road was getting rough
And the hills were hard to climb.
So he closed your weary eyelids
And whispered, "Peace bethine".
It broke our hearts to lose you
But you didn't go alone,
For part of us went with you
The day God called you home.