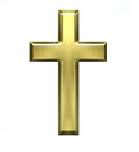 James "Jimmy" Travis Holmes, age 91, went to join his Father on September 11, 2022.
He entered this life June 18, 1931, the son of Maurice and Eveneva (Adams) Holmes in Texarkana, Texas. Jimmy was joined in marriage September 22, 1989, to his best friend, Norma Jean Jackson. He is preceded in death by his parents.
Thanks to a gift from the Lord, Jimmy was a marvelous self-taught painter, able to create beautiful paintings and portraits. He put his heart into everything he put his hands to, whether cleaning shoes or doing carpentry and construction. Jimmy had a loving smile, gave hugs that would make your soul melt, and was able to lift peoples' spirits while sharing prayers. At the close of every prayer, he would end with "I can't wait to see You." While those of us left behind will miss Jimmy, he will be smiling with the Father.
He is survived by his wife of thirty-three years, Norma Jean Holmes.
There are no services planned at this time. Arrangements and cremation are under the direction of Cremations of the Ozarks. To leave an online condolence, please visit www.cremationsoftheozarks.com.