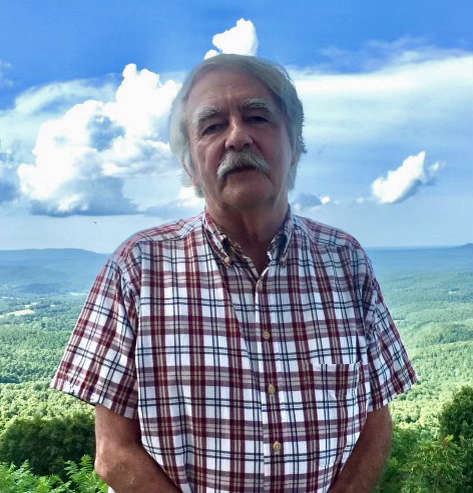 James "Jim" Peter Dziga, age 71, of Branson, Missouri.
James "Jim" Peter Dziga, age 71, of Branson, Missouri, passed away peacefully his sleep May 2, 2022, at his home. He entered this life June 27, 1950, in Wallington, New Jersey, the son of John and Dorothy (Hickerson) Dziga.
A devoted father and grandfather, Jim loved the Lord and his family more than anything. His grandchildren knew him as Ja-ju (from Polish "dziadziu" for grandfather.) He loved studying the Bible and would tell everyone who would listen. He was a fan of any sport and was always watching a game, an avid Yankees, and Jets fan as well as all sports of the Arkansas Razorbacks.
Jim graduated from Central High School in Little Rock, Arkansas. Shortly after he attended the University of Central Arkansas. He was an entrepreneur of many successful businesses. During his working life, Jim owned his own business, Dziga Delivery, in the healthcare industry.
Some of his favorite years were spent in Jasper, Arkansas where he loved the people, the beautiful scenery, time volunteering at the food room and his church. He will be greatly missed but we are comforted that he is with the Lord, and we will see him again.
Jim was preceded in death by his parents; two nephews: Nick Dziga and John Newman; and two brothers-in-law: Steve Newman and Donald Dunn.
Jim is survived by two daughters: Amanda (Jared) Scott, Holly (Paul) Stover; four grandchildren (his pride and joy): Jack Scott, Emma Stover, Sam Stover, and Audrey Stover; two sisters: Janis Newman and Joyce Dunn; best friend and brother, Dan (Donna) Dziga; two nieces: Samantha (Michael) and Rachel; and great-niece, Kenndi.
A private ceremony will be held. In lieu of flowers, please share memories and prayers for the family. Arrangements and cremation are under the direction of Cremations of the Ozarks. To leave an online condolence, please visit www.cremationsoftheozarks.com.