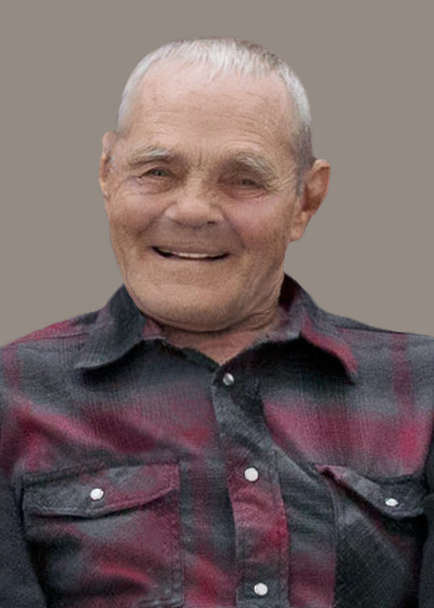 Harold Earl Hartzell, age 76, Branson, Missouri
PaPa Harold finished his earthly race and met his beloved Jesus face to face on March 12, 2023, surrounded by loved ones. Harold passed away in the home he built with his own hands, less than a mile from where he was born. Harold Earl Hartzell was born January 28, 1947, to parents Archie and Virginia (Bookout) on their farm on Bull Creek, North of Branson, Missouri.
Harold was the 2nd of 8 children and was the hero older brother to the younger siblings. Harold attended Victor Baptist Church from birth and was baptized there at an early age. Harold graduated from Branson Schools and joined the Air Force. He served as a radar repair technician and had many stories about flying in and out of France and Vietnam. When he returned home, he attended Southwest Missouri State and became an electronics repairman. He married Becky Dickenson on November 24, 1972, at First Baptist Church in Nixa because Victor Church was too small to hold the combined families of the bride and groom. To this union were born two children Matt and Melody (Alms). Harold owned and operated Hartzell's Electronics Lab.
People far and wide would bring TVs, VCRs, computers, and anything else that plugged in to see if Harold could fix it. Harold was always thinking of ways to improve things and always had a new project. There really wasn't anything Harold couldn't build or a problem he wouldn't tackle. Harold was a gifted teacher and passed on his knowledge and experience through teaching computer classes at Omar Gibson Vo-Tech, leading 4-H projects, and mentoring many nephews, cousins, and friends. Harold built his home on land owned by generations of Hartzells. He farmed alongside his parents, kids, grandkids, and great grandkids. Harold and Becky were known for raising quality pigs and cattle, amazing sweet corn, and sharing the fruits of their labors with family and friends.
Harold came to mature faith shortly after becoming a father and answered the call to serve as a deacon. He and Becky led the youth group for many years, and Harold played a large role in every building addition at the church. By far, his absolute favorite role was to be PaPa Harold to his grandchildren and to children of Victor Baptist children's church. The family was happy to share their Papa with those who might need a Papa. Harold was privileged to guide both his own children and numerous others to Salvation in
Jesus. As a lifelong resident of Taney County, Harold was active in his community, and even though he would rather be working on a project, he was pleased to serve on the board of the County Extension, Public Water District #3 and the Branson High School Booster Club.
Harold was preceded in death by his parents, Archie and Virginia Hartzell; an infant sister Sally; sister-in-law, LeAnne Berndt; and brothers-in-law, Bob Quinn and John Carroll. Harold and Becky celebrated fifty years of marriage. He was very proud of the legacy he left in his son Matt and wife Angel, his daughter Melody Alms and husband Gragg; as well as grandchildren: Derric Hartzell and wife Britany, Dakoda Alms, Elle Hartzell, Kaden Alms, Kooper Alms, and Journee Hartzell; and great grandchildren: Emily, Jakson and Lukas Hartzell. He is also survived by aunts: Frances (Elwood) Wyman and Cathy Wolven; his sisters: Phoebe Quinn, Phyllis (Bill) Stout, Peggy McGonegele (Denny), Penny Carroll, and Paula Hartzell; his brother Myron (Kim) Hartzell and sister-in-law Susie (Jim) Stuart.
Harold is remembered by his many nieces, nephews, cousins, church kids, and his church family. Harold left big shoes to fill but he was certain of his salvation and was excited to meet Jesus. If Harold knew you, he made sure you knew he loved you and was proud of you and that you needed Jesus too.
Visitation will be held on Wednesday, March 15, 2023, from 6:00 pm to 8:00 pm at Victor Baptist Church and Memorial Services will be Thursday, March 16,2023, from 10:30 am also at Victor Baptist Church. In lieu of flowers, donations may be made to Victor Baptist Church Children's Ministry or Hospice Compassus. Arrangements and cremation are under the direction of Cremations of the Ozarks. To leave an online condolence, please visit www.cremationsoftheozarks.com.