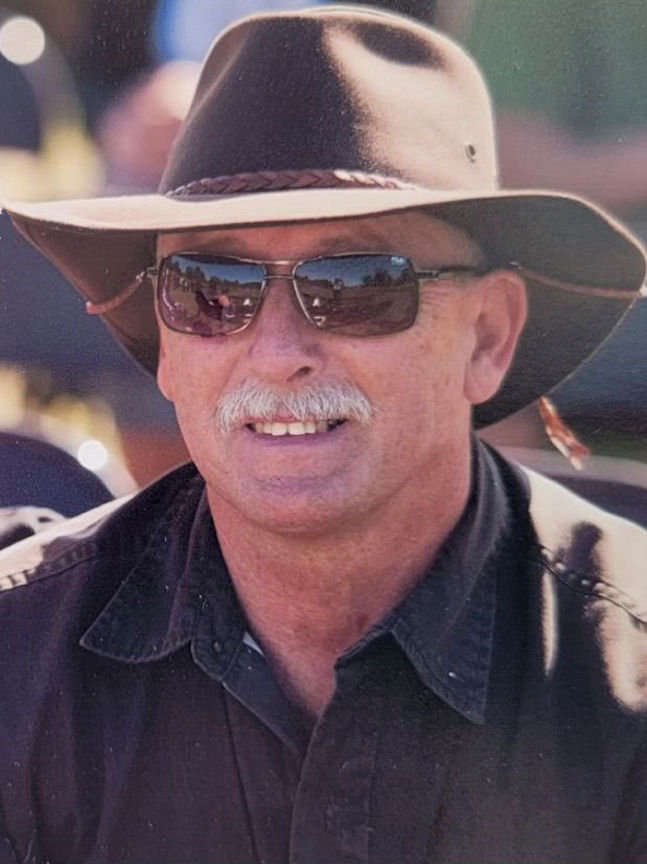 Gordon Lee Roller, age 69, of Cassville, Missouri.
Gordon Lee Roller, age 69, of Cassville, Missouri passed away Wednesday, September 14, 2022 at his home.
He was born November 20, 1952 in Wichita, Kansas the son of Dale and Betty (Owens) Roller. On May 27, 2000 at Roaring River State Park in Cassville, Missouri he was united in marriage to Sandra Enzenbacher, who survives. Also surviving are one son, Joshua Shane Roller and his wife Stephanie of Danville, Indiana; two daughters, Cindy June Westman and her husband Lance of Rowlett, Texas and Brandy Lee Berry and her husband Brian of Celina, Texas; three stepsons, Larry Koop and his wife Laurie of Indianapolis, Indiana, Jeff Koop and his wife Grace of Alton, Missouri and John Koop of Springfield, Missouri; one brother, Dale "Bruce" Roller of Cassville, Missouri; two sisters, Carol Woods and her husband Bill of Butterfield, Missouri and Donna Renfrow and her husband Mike of Freistatt, Missouri; eight grandchildren, Emma Berry, Brody Berry, Ty Roller, Lexi Koop, Mackenzie Koop, Lindsay Koop, Justin Koop and Jason Koop; a beloved aunt and uncle, Cathy and Danny Davis of Exeter, Missouri; good friend, Ron Wolfe of Wheaton, Missouri and many beloved nieces and nephews.
Preceding him in death were his parents and one sister, Debbie Chappell.
Gordon attended school in Cassville, Missouri graduating from Cassville High School and later attained an associate degree from Grayson County College in Sherman, Texas. He lived in Dallas, Texas for twenty-two years and worked in the construction field. After returning to this area in 1996 he owned and operated G&S Heating and Air for five years, he then had the opportunity to work at Roaring River State Park, where he worked for several years. Gordon enjoyed fly fishing and fishing in general. Being very skilled with his hands, he built custom fly rods made of bamboo and sold them all over the United States, Italy, Canada and Germany. He also done custom leather work and built custom cabinets and furniture. He was a deacon for two years and a member of Community Faith Chapel in Cassville.
Services will be held at 10:30 A.M Tuesday, September 20, 2022 at Fohn Funeral Home in Cassville. Pastor Colt Cypret and Pastor Rick Cooper will conduct the services. Burial will be at Oak Hill Cemetery in Cassville, Missouri.
The family will receive friends from 9:00 A.M. until service time at Fohn Funeral Home in Cassville.
Contributions may be made to St. Jude Children's Research Hospital in memory of Gordon.
Visit www.fohnfuneralhome.com for online obituaries, guestbook and private condolences.