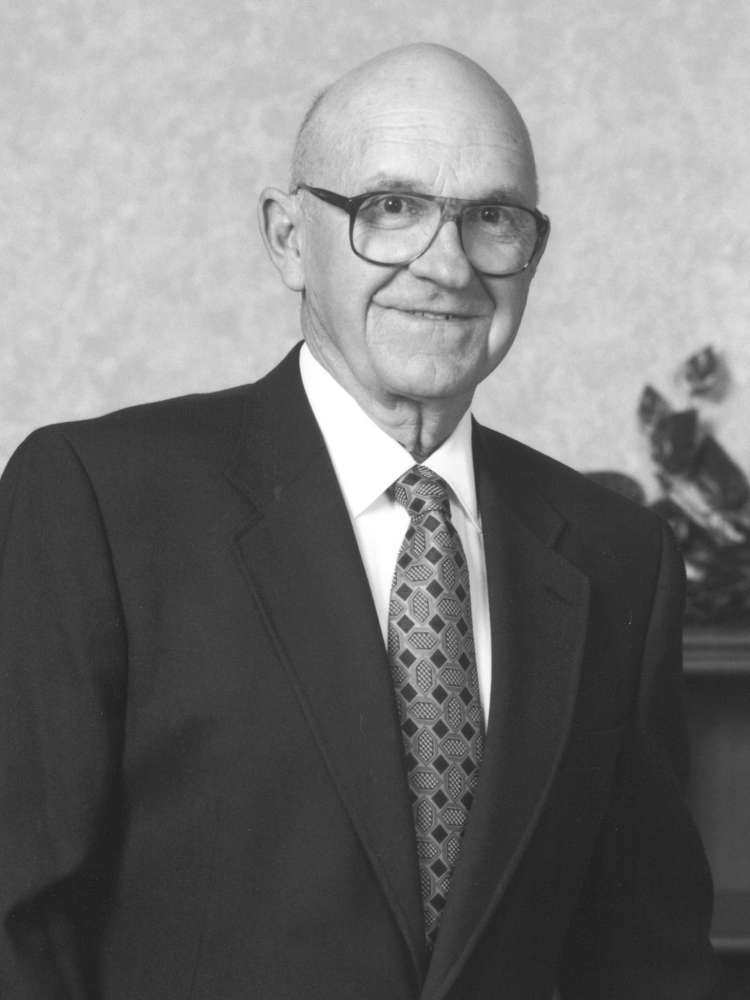 Dr. Eugene Alfred "Doc" Miekley left this earth for his heavenly home on Monday, June 20, 2022.
He was born in Clever, Missouri at home on July 10, 1933 to Alfred William and Lydia Louise (Schuch) Miekley. On September 4, 1955 in Cape Fair, Missouri he was united in marriage to Ora Nell Melton, who preceded him in death on November 8, 1994. He later married Gladys Musick, who preceded him in death on July 26, 2021. Also preceding him in death were his parents and one brother, Leslie Miekley.
Surviving are two brothers, Glenn Miekley of Clever, Missouri and Don Miekley and his wife Frankie of Springfield, Missouri; one son, Kevin Miekley and his wife Wendy of Exeter, Missouri; two daughters, Sara Norris of Cassville, Missouri and Rebecca Nickols and her husband Jeff of Strafford, Missouri; six grandchildren, Kristin Houston and her husband Gerald, Julie Popanz and her husband Brad, Jessica Norman, Lydia Nickols, Grace Shappley and her husband Zach, and Ross Miekley and his wife Peighton as well as four great grandchildren.
Eugene grew up in Clever, Missouri graduating from Clever High School and later attending the University of Missouri in Columbia where he received his Doctor of Veterinary Medicine degree. He opened his veterinary practice in Cassville in 1957 assisting local farmers for many years. In addition to a busy veterinarian practice, Eugene also operated a dairy farm with the help of loyal friend and herdsman, Thornton Robbins and continued raising beef cattle to the present.

Eugene was very devoted to his family and enjoyed sharing his love of the Springfield Cardinals and Branson music shows with them. A man of deep faith, Eugene also treasured time with his Mill Street Church of Christ family. He enjoyed trap shooting and annual pheasant-hunting trips to South Dakota. He served on the Barry County Co-op board of directors as board president to the present, was a longtime member of Cassville Rotary Club where he also served as president and chairman of the Rodeo Committee and was on the Commerce Bank Board as a director.
Eugene enjoyed his work and the lives he came in contact with on his journey through life.

Services will be held at 10:00 A.M. Friday, June 24, 2022 at Fohn Funeral Home in Cassville. Laith Hayward will conduct the services. Burial will be at Oak Hill Cemetery in Cassville.

The family will receive friends from 5:00 P.M. until 7:00 P.M. Thursday at Fohn Funeral Home in Cassville.

Contributions may be made to Fair Haven Children's Home in memory of Eugene.

Visit www.fohnfuneralhome.com for online obituaries, guestbook and private condolences.