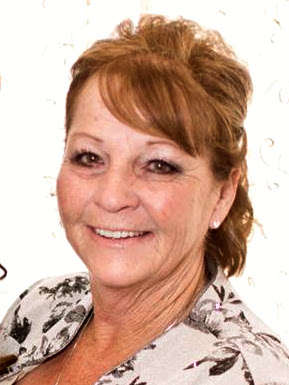 Deborah Lynn Keeler, age 67, of Hollister, Missouri,
Deborah Lynn Keeler, age 67, of Hollister, Missouri, passed away November 17, 2022, in Springfield, Missouri. Debbie entered this life October 12, 1955, in Anaheim, California, the daughter of Charles and Barbara (Brooks) Allison. Debbie is preceded in death by her parents and a brother, Charles Allison, Jr.
Debbie worked as a manager for many years for an employment agency before retiring to Hollister where she worked at Country Mart. Debbie was an outdoorsy person who raised birds, enjoyed gardening, fishing, pulling shenanigans, playing pranks, and laughing. Once she claimed you, you were family for life. Debbie was selfless and hardworking. She could be found playing online games, especially Pogo and or at the local Bingo Hall. Watching turtles was a favorite pastime along with watching car races and demolition derbies. Her life was full of adventures and fun. Debbie will be missed by all who knew her and called her mom or grandma.
Debbie is survived by her four children: Marvin Herman Jr. of Branson, Missouri, Shawna Herman of Loveland, Colorado, Luis (Asuka) Gallardo Jr. of Edmond, Oklahoma, and Danielle (Juan) Cantu of Denver, Colorado; eleven grandchildren: Emily, Jackson, Ammie, Benjamin, Skyler, Sebastian, Kenji, Tristan, Kailani, Yvaine, and Melanie; two great-grandchildren: Christian and Gabriel; four siblings: Cecil (Sandy) Allison of Scappoose, Oregon, Anna McConnell of Branson, Missouri, Charlene Laslo of Evans, Colorado, and Kevin (Tammie) Allison of Memphis, Tennessee; and numerous friends and extended family.
No formal services are currently planned. Arrangements and cremation are under the direction of Cremations of the Ozarks. To leave an online condolence, please visit www.cremationsoftheozarks.com