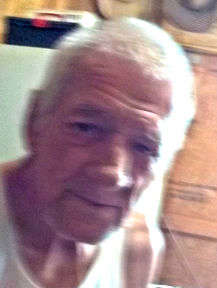 Davis "Larry" Morgan, age 78, of Cassville, Missouri
Davis "Larry" Morgan, age 78, of Cassville, Missouri passed away Sunday, May 21, 2023 at Mercy Hospital Cassville in Cassville, Missouri.
He was born December 17, 1944 in Lambert, Mississippi the son of Ernest and Gladys (Lee) Morgan. On February 7, 1994 in Helena, Arkansas he was united in marriage to Norma Fletcher, who survives. Also surviving are one brother, Rory Ervin and his wife Lisa of Providence, Kentucky; one sister, Carlene White and her husband Butch of Smith Mills, Kentucky and several aunts, uncles, nieces and nephews.
Preceding him in death were his parents and three brothers, Joe Ervin, Jim Morgan and Billy Ervin.
Larry attended school in Marks, Mississippi. He worked in construction as a heavy equipment operator. Larry worked in Fresno, California for an uncle on his farm for seventeen years before moving on to other jobs. Larry and Norma had lived here for eighteen years, coming from Frenchburg, Kentucky. He loved to mow, run the weed eater and play his guitar, but most of all he loved his family. Larry was of the Pentecostal faith.
Private services will be held at a later date. Cremation arrangements are under direction of Fohn Funeral Home in Cassville.
Visit www.fohnfuneralhome.com for online obituaries, guestbook and private condolences
FOHN FUNERAL HOME
Cassville, Missouri
417-847-2141