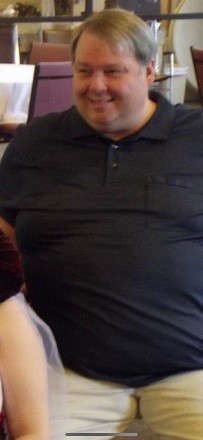 Cameron Topka, age 60, Branson, Missouri
Celebration of Life services for Cameron Topka, 60 of Branson, will be held on Wednesday, November 22 at 3:30 p.m. in Snapp-Bearden Funeral Home & Crematory, Branson.
Cameron Mitchell Topka was born on March 7, 1963 in Warren, MN. He spent much of his early life in Minnesota and met the love of his life, Andrea (Mumford) while they were still teenagers. They began their family and later moved to Platte City, Missouri where they owned and operated a restaurant. Twenty-five years ago, the family moved to Branson. Cameron worked at the Wilderness Club of Big Cedar Lodge as a shuttle transportation supervisor.
Cameron enjoyed fishing, target shooting and going to the gun range. His greatest joy was his extremely close-knit family. The memories of all the times together and love shared will be forever remembered and deeply cherished.
Cameron entered into rest at his home on Thursday, November 9, 2023 in the loving presence of his family.
He was preceded in death by the father who raised him, Wayne Deyo and one sibling, Kerry.
Cameron is survived by his wife Andrea Topka of Branson; his children, Branden Topka of Branson; Alyssa Seay & husband Jesse of Forsyth, Amber Weyer & husband Chris of Sparta and Shana Roman & husband Johnny of Branson; his mother, Elaine Deyo of Branson; brothers, Dannie Topka of Minneapolis, MN, Tommy Topka of Rochester, MN and Stephen Deyo of Smithville, MO; sister, Susan Johnson of Bloomington, MN; and his five, soon to be six, precious grandchildren, Jaylea, Carlea, Aleaha, Waylon and Lawton as well as extended family and friends.
Snapp-Bearden Funeral Home and Crematory
1638 East State Highway 76
Branson, Missouri 65616
Telephone – 417-334-3670
Fax – 417-336-3670