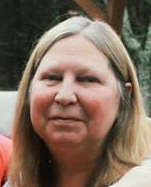 Brenda B Lee Barker, age 60, of Hollister, Missouri
Brenda B Lee Barker, age 60, of Hollister, Missouri, passed away January 24, 2023, at home with family nearby. She entered this life October 14, 1962, in Rawlins, Wyoming, the daughter of Roy and Nancy (Wood) Lawson.
A collector of cookbooks along with pots and pans, B was always trying new recipes on her family and friends. She was known for being in the kitchen any time she had an opportunity. B cherished her time having cocktails with friends. Her cat, Mr. W Nelson, was her favorite and is missing her being home. Watching her soaps was a necessity for her daily routine. She will be dearly missed.
B is preceded in death by her parents; sister, Jeanne Lawson; and her stepdad, Marvin Prokop.
B is survived by her husband of seventeen years, Charlie Barker; three daughters: Tina (Jason) Hiser of Springfield, Missouri, Melissa (Zachary) Taillon of Hollister, Missouri, and Bobbi (Casey) Welder of Hollister, Missouri; six grandchildren: Taylor, Benjamin, Austin, Xander, Jackson, and Theo; sister, Lori (Steve) Farewell of Lincoln, Nebraska; and numerous nieces and extended family.
A celebration of life will be planned for a later time. Arrangements and cremation are under the direction of Cremations of the Ozarks. To leave an online condolence, please visit www.cremationsoftheozarks.com.