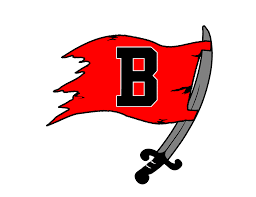 In a quirk in the brackets of the Blue and Gold and Pink and White Tournaments in Springfield, both Branson and Kickapoo teams met in the second round on Tuesday afternoon.
Unfortunately for the Pirate teams, the results turned out to be huge Kickapoo wins.
At the Blue and Gold Boys Tournament at JQH Arena, the Pirates hung tough with the Chiefs through the first quarter trailing 16-14 before Kickapoo used a 25-9 second quarter run to pull away to the 73-47 win.
Meanwhile in the girls game at the Pink and White Lady Classic at Drury University's O'reilly Family Event Center, the Lady Chiefs held the Lady Pirates to one first quarter point and rolled to a 76-28 win.
Both Branson teams will play in the 5th place consolation brackets in their respective tournaments Wednesday afternoon. The Pirates will play against Willard while the Lady Pirates will take on Skyline.