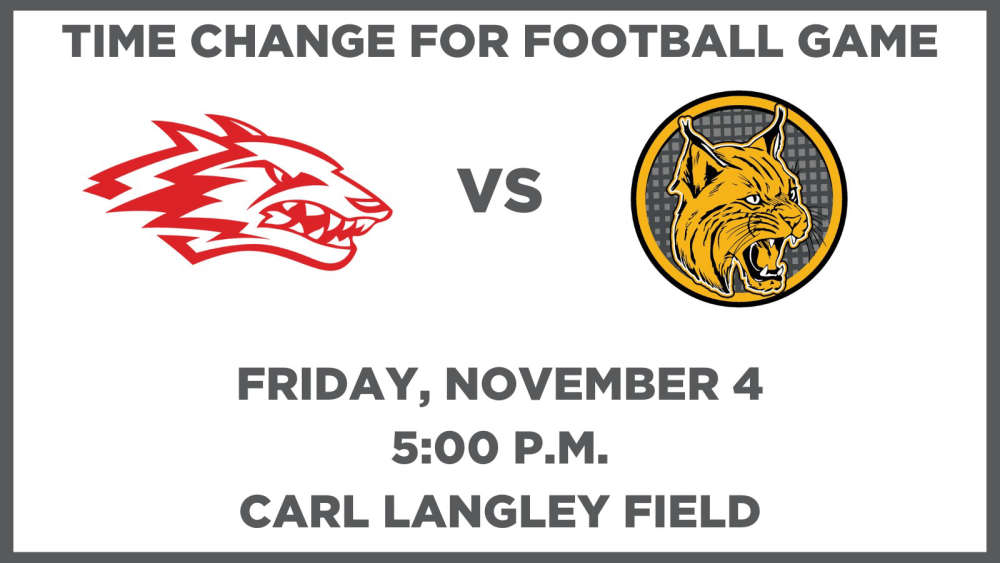 The Reeds Spring Wolves game with Cassville in the Class 3 District Semi-final has been moved up two hours while Harrison's regular season finale also has a new kick-off time.
Both games were originally scheduled to begin at 7:00. The Reeds Spring-Cassville Game at Carl Langely Field will now be played at 5:00 while the Harrison-Pea Ridge Game at F.S. Garrison Stadium will kick-off at 5:30.
Reeds Spring School Director of Communications Ben Fisher says concerns about potential severe storms moving through the region has prompted officials to begin the Wolves' game earlier.
The National Weather Service currently has much of southwest Missouri and northen Arkansas including the Lakes Region at a Level 2 Potential for Severe Weather late Friday afternoon into the evening.
As of now, the other playoff games involving Lakes Area teams (Forsyth at Mt Vernon, Hollister at Seneca) are still scheduled for a 7:00 start.
All four games will air on MOARK Sports Dot Com with Reeds Spring-Cassville also airing on MY 100.1 and Harrison-Pea Ridge on New Country 1029.