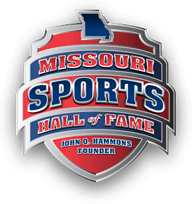 Wednesday's Spring Sports Luncheon which will include inductions into the Missouri Sports Hall of Fame includes individuals with local connections. 
Former Hollister Baseball Coach and Athletic Director John Burgi will be one of the inductees. Burgi, who retired from the Hollister School District in 2022, had a long career coaching baseball beginning at his alma-mater Carthage High School in the 80's and also coaching at both the Junior College and College Levels, the latter for several years at Arkansas State.
Another inductee will be the Joplin Eagles 2000-2003 Baseball Squads that were coached by Kirk Harryman, who recently completed his second year as Branson Pirate Baseball Coach. Those Joplin teams went to three Final Fours and claimed a State Championship in 2001.
The full release from the Missouri Sports Hall of Fame is below:
Missouri native Shaun Marcum, who springboarded from Missouri State University to a near decade career in the big leagues, will headline the Missouri Sports Hall of Fame's Spring Sports Luncheon presented by the Ozarks Coca-Cola/Dr Pepper Bottling Company.
CEO & Executive Director Byron Shive on Friday announced the luncheon, set for 11 AM on Wednesday, June 7 at the Ozark Empire Fairgrounds in Springfield.
In addition to Marcum, the Class of 2023 includes Missouri State University softball standout Penny Clayton, Springfield Catholic High School girls soccer coach Ben Timson, Carthage native and longtime high school & college baseball coach John Burgi, Vienna High School softball coach Mick Byrd and three eras, the 1990-1996 Era of Fatima High School Softball, and the Joplin High School Baseball Era of 2000-2003, plus the 2002 & 2015 Webb City Little League World Series Teams. Additionally, former Springfield Postmaster and longtime Second Baptist Church minister Bob Roberts will receive the Ace Award for his work with the Korn Ferry Tour's Price Cutter Charity Championship presented by Dr Pepper.
"This is an exciting class," Shive said. "Every one of these honorees made a tremendous impact in their respective sports, and it's great to be able to honor them and recognize their accomplishments."
The Hall of Fame also announced the Diamond 9 Awards presented by BJS Trophy Shop. The awards recognize former high school, college and pro standouts who made positive contributions to either baseball or softball.
This year's honorees are Josh Bade (Springfield Catholic High School/Saint Louis University), Bobby Bevel (West Plains High School/Three Rivers Community College/Xavier University/Minor League Baseball), Payton Appleberry Brown (Republic High School/Crowder College), Tony Lewis (Glendale High School/Missouri State University/Drury University/Independent Leagues), Jordan Payne (Bolivar High School/Crowder College/Southeast Missouri State University), Anessa Alexander Roller (Strafford High School/Crowder College), Denise Elson Tucker (Ash Grove High School/Southwest Baptist University), Hailee Vigneaux (Ozark High School/Missouri State University), and Ken Watkins (El Dorado Springs High School/Missouri State University/Minor League Baseball).
Sponsorship tables of eight are $450 and includes recognition in the printed program and at the table, plus a "game day" poster. A head table ticket is $100 and includes the same perks. An advance ticket is $60, or $70 at the door. Numerous sponsorships are available, including associate sponsorships and congratulatory ads. Call 417-889-3100.
The Missouri Sports Hall of Fame is a 501(c)3 not-for-profit and, throughout its 29-year history, has never applied for state or federal funding. Instead, it relies exclusively on private donations, sponsorships or revenue from events.
Shaun Marcum – Excelsior Springs High School/Missouri State University/Toronto Blue Jays & MLB
A standout at Excelsior Springs High School, Marcum became one of the best pitchers ever to come out of Missouri. He was on Excelsior Springs' 1999 Final Four team and was a USA Today All-American. At Missouri State, he was a two-year closer and starting shortstop. In 2002, he helped the team finish as the runner-up in the NCAA Regional at the University of Nebraska and, a year later, Marcum helped the Bears reach the College World Series. He then was a third-round draft pick of the Toronto Blue Jays in 2003, and spent 12 seasons in professional baseball (2003-2015), including nine years in the big leagues. He started 167 games, made 28 relief appearances and logged more than 1,000 innings. He also pitched for the Milwaukee Brewers, New York Mets and Cleveland Indians. From 2007-2012, he compiled the seventh-highest win percentage (.628) of all major-league pitchers with over 800 innings pitched. In Milwaukee, he helped the Brewers come within two wins of reaching the World Series. Since his playing days, Marcum has helped college programs such as Northwestern Oklahoma State, Missouri Southern and Washburn. He also was Liberty High School's coach.
Dr. Penny Clayton – Missouri State University Softball
Clayton was one of the best softball players in Springfield history, starring at Missouri State University after graduating from Hillcrest High School. She was one of the nation's top pitchers in the local Junior Miss program and later led amateur teams (Bob Bishop Insurance, Big Blue and Frost's Sporting Goods) to state and regional championships in 1975 and 1976. Her teams finished in the top 10 at the Amateur Softball Association of America national tournaments twice, and in 1978, she hurled a perfect game at the ASA nationals at age 20. At Missouri State from 1976 to 1980, Clayton helped her teams reach the AIAW College World Series three times, finishing in the top 10 each time. In her four years at MSU, she won 40 games, including a 20-win season in 1978, the year the Bears finished seventh nationally with a 31-7 record. The Bears were 111-36 in her four years. Upon graduation, she held numerous records, including career strikeouts (293) and career earned run average (0.72). She recently retired as a professor in the Drury University Breech School of Business.
Dr. Ben Timson – Springfield Catholic High School Girls Soccer Coach
Timson has been one of the top soccer coaches in the state since the turn of the 21st century. He coached the girls program at Springfield Catholic High School for 22 seasons, from 1998 until COVID-19 led to the cancellation of the 2020 season. During his tenure, his teams compiled a record of 405-148-19, won 17 district championships and reached 11 Final Fours. The program won Class 1 state titles in 2010 and 2011, and he earned the United Soccer Coaches Missouri State Private School Coach of the Year both years. The Irish were the state runner-up in 2004, 2014 and 2017, and placed third in 2003, 2009 and 2012. His teams placed fourth in 1999, 2013 and 2015. Additionally, the team reached the state quarterfinals in 2005, 2006, 2007, 2008 and 2018. Timson coached 94
All-State players, with 18 players earning college scholarships. Timson is a faculty emeritus in the Biomedical Sciences Department at Missouri State University, where he taught for 32 years. He earned his bachelor's and master's degrees from Eastern Illinois University and earned a doctorate from Washington State University.
John Burgi – High School & College Baseball Coach
A 1975 Carthage High School graduate, Burgi became a successful baseball coach. He led his alma mater for eight seasons (1982-1990), with three teams reaching the state semifinals. They also won five conference championships and seven district championships. He also coached at Hutchinson Community College in Kansas (1991-2000), where his teams won four conference titles, and Burgi won three Jayhawk Coach of the Year awards. He had 37 players drafted, with six reaching the big leagues. He also coached at Valley View High School in Jonesboro, Ark. from 2004-2012, winning two state championships (2008 & 2009), and at one point was the recruiting coordinator at Arkansas State University. He also led the 2008 local American Legion team to a state title, the Midwest Regional and a fourth-place finish in the American Legion World Series. In high school, Burgi was an all-district pitcher on Carthage's first ever district title team. He later played at Crowder College and Emporia State University. From 2012 to 2022, he was the athletic director and head baseball coach at Hollister High School.
Mick Byrd – Vienna High School Coach
A staple in the mid-Missouri sports world has been Byrd, who coached at Vienna High School for 40 years. He coached softball throughout, as well as girls basketball for 33 years, girls track & field for 22 years, and one season each for cross country, volleyball and junior high school football. He also pitched in on boys basketball and baseball. In softball, his teams earned 505 wins, four Final Four berths — including three state championships (1983, 1984, 2020) – as well as 11 district titles and 27 conference championships. The team was third in 1998. Vienna also set a Gasconade Valley Conference record of 36 consecutive wins. His basketball teams had 463 wins, two state quarterfinal appearances, four district titles, eight conference titles and a record 33 consecutive conference wins. His track teams won three district titles and 19 conference championships. A graduate of Vienna High School in 1975, Byrd was a three-sport athlete before going on to pitch for College of the Ozarks. In 2020, he was inducted into the Missouri High School Softball Coaches Hall of Fame.
2002 & 2015 Webb City Little League World Series Teams
Only three teams from Missouri have ever reached the prestigious Little League World Series in Williamsport, Pa., and two are from Webb City. Its 2002 team finished 13-3 by going undefeated in four games at the district tournament, the state tournament and the regional. Playing as the Midwest representative, Webb City came incredibly close to extending its trip to Williamsport, as its losses were only 1-0, 2-1 and 2-1. Players were Darren Aggus, Caleb Powell, Brett Richardson, Jerick Swarens, Alan Pink, Preston Walker, Chance Sossamon, Dakota Miller, Landon Zerkel, Jordan Hickman and Jayrd Gregory. That team was coached by Craig Powell, Matt Sossamon, Kenny Zerkel and Bhurle Sossamon. The 2015 team was 15-4, including 7-1 in districts, 3-0 at the state tournament and 4-1 in regionals. Webb City lost to Pennsylvania (the eventual LLWS runner-up to Japan) and Rhode Island but beat Canada and was awarded the Jack Losch LLWS Sportsmanship Award. The team included Jaxson Cartwright, Kamdyn Culver, Mekhi Garrard, Cole Gayman, Eli Goddard, Brett Graham, Cale McCallister, Noah Mitchell, Treghan Parker, Blake Smith, Jaystin Smith, Devrin Weathers and Matt Woodmansee. Coaches were Eric Parker, Jason Woodmansee and Tyler Burgess.
1990-1996 Fatima High School Softball Era
One of the best eras in Missouri high school softball history played out in the early to mid-1990s on the diamond at Fatima High School, located in Westphalia in mid-Missouri. The Comets have 10 Final Fours in their history, and five of those came in the first six years of the 1990s. The 1991, 1995 and 1996 teams all won state championships, while the 1990 and 1994 teams finished as a state runner-up and in third place, respectively. The era was led by coach Rick Buersmeyer, who also doubled as the school's track & field coach. The 1991 team beat Westran 1-0 in the Class 3 championship game and finished 22-2. The 1995 team beat Lawson 9-0 to complete a 23-3 season. The 1996 team beat O'Hara High School out of Kansas City 4-2 and ended the year 23-5. The program saw what it could be in the first year of the decade, as Fatima reached the finals and suffered only a 2-1 loss to Putnam County in the Class 1-2 championship game. Overall, the era saw Fatima compile a 139-32 record.
2000-2003 Joplin High School Baseball Era
Joplin has enjoyed a rich history in baseball going back to its minor league days before its high schools emerged with quality teams. One of its best eras covered the years 2000 to 2003, as the Kirk Harryman-coached Joplin High School Eagles reached the Final Four three times in Class 4. The 2000 Joplin club placed fourth at the state tournament. The 2001 team won it all by beating Francis Howell North 2-0 as Josh Tupper fired a no-hitter, with the Eagles finishing 22-10. The 2003 team finished as the state runner-up. The 2001 season saw Joplin beat Kickapoo for the district title, stun Lebanon in the first round, beat Columbia Hickman in the quarterfinals and edge Eureka 1-0 in the semifinals. The Eagles always seemed to survive drama, as the 2000 team beat Glendale in extra innings in the district championship game. The 2003 season featured a 10-inning win against Glendale for the district title, a 2-1 win against Hillcrest in the sectional and Luke Lawver's game-winning home run in the quarterfinals.
Bob Roberts – Ace Award
The Ace Award is bestowed on those who make an impact on sports-related charity work in Missouri. Roberts has been among the dedicated mainstays of an event managed by the Missouri Sports Hall of Fame – the Korn Ferry Tour's Price Cutter Charity Championship presented by Dr Pepper. The tournament benefits more than 50 Missouri charities annually, and Roberts has been involved through Second Baptist Church of Springfield. He has been heavily involved in the tournament's 1,000-person Volunteer Army since 1996, working each tournament day. He also oversees the Pro Links Dinner on the Tuesday evening of tournament week and coordinates the sunrise worship service Championship Sunday on the 18th green of Highland Springs Country Club. A 40-year U.S. Postal Service employee, he was the Springfield postmaster from 1996 to 2001. He has been with Second Baptist Church for 22 years, and recently announced his retirement. He has served in numerous roles there, including Coordinator of Community Services and Interim Minister of Missions. In the latter role, he helped coordinate 61 church plants, missionaries and Second Baptist partners around the globe. Roberts serves on several boards focused on making tangible differences, including the Good Community Committee and the Mayor's Commission for Human Rights and Community Relations. Now in the role of Community Engagement Minister, Roberts is a graduate of West Plains High School and attended the University of Oklahoma, University of Missouri, University of Virginia and Harvard University, finishing in 1992.
Diamond 9 Awards presented by BJS Trophy Shop
Josh Bade – Springfield Catholic High School/Saint Louis University
The success of Springfield Catholic High School's baseball program over the years has been because of players like Bade. He played four years for coach Jamie Sheetz and was twice an All-State selection in addition to being a three-time All-District pick. He also earned three All-Ozarks honors from the News-Leader. As a junior and senior, he was a TPX All-American. He was part of two Final Four teams, helping the team to a state runner-up finish as a senior, batting .549 with 24 stolen bases. Additionally, Bade earned All-District honors in football and basketball. He went on to play for Saint Louis University, and earned a law degree from the University of Arkansas. These days, he is an attorney in Springfield.
Bobby Bevel – West Plains High School/Three Rivers Community College/Xavier University/Colorado Rockies
Bevel remains one of the few West Plains graduates who played professional baseball. His journey there was pretty impressive, as the left-hander pitched for coach Steve Hunter (MSHOF 2019) and earned All-State as a senior in 1991, when he also was the South Central Association Player of the Year and earned his third consecutive All-SCA selection. He also was a career .360 hitter and was 17-11 as a pitcher in 172 1/3 innings, with 251 strikeouts. He later went to Three Rivers Community College in Poplar Bluff and had a 2.50 earned run average. At Xavier University in Cincinnati, Bevel set the strikeout record his junior (80) and senior seasons (87), with his 8.13 strikeouts per nine innings average ranking fourth in the Midwestern Collegiate Conference. He then was a 20th-round draft pick of the Colorado Rockies. He pitched nine seasons in the minor leagues, including three seasons in Triple-A and five in Double-A. His final season was 2003. He was a 1999 All-Star for the Double-A Carolina Mudcats of the Southern League, and helped the Jacksonville Suns and San Antonio Missions win Double-A championships in their respective leagues. He is now a teacher at Mountain Home High School in Arkansas.
Payton Appleberry Brown – Republic High School/Crowder College
At Republic High School, the softball program has been pretty consistent since the 1990s. Brown was a three-time All-State selection from 2009 to 2011 before graduating in 2012. She helped the Lady Tigers to two Final Four appearances. As the team's leadoff batter, she set single-season school records for stolen bases, runs scored and batting average (.594). She later played two years at Crowder College, starting both seasons, including in 2014 when Brown helped the team to a regional runner-up finish. That year, she also earned a NJCAA Regional All-Star team selection. Brown previously played travel ball for the Southwest Missouri Twisters, Missouri Lightning and Midwest Nationals. She works for James River Church.
Tony Lewis – Glendale High School/Missouri State University/Drury University/Can-Am League
Lewis played for the Glendale High School Baseball Program (MSHOF 2019) and graduated in 2003. At Missouri State, he was a part of the first game played at Hammons Field. He then made a big impact at Drury University when the Panthers re-started their baseball program in 2007. The Panthers won the 2007 Great Lakes Valley Championship and were two wins away from the NCAA Division II College World Series. That year, his final collegiate season, Lewis earned First Team All-GLVC, and was selected to the All-North Central Regional Tournament Team, Rawlings/ABC First Team All-North Central Region and was a Rawlings Gold Glove Recipient. After college, Lewis played three years of professional baseball. He played in Northern France in 2008 and the independent league Toronto Maple Leafs, the Windy City Thunderbolts and the Quebec Capitales, with the Capitales winning the 2009 Can-Am championships. Lewis later founded – and is CEO of – the Grip N' Rip League, a fall season for former collegians and regular Joes who get to play baseball again. The league enters its eighth season this fall and will highlight 85 athletes from the southwest Missouri area. He is currently the Community Bank President for the Bank of Missouri.
Jordan Payne – Bolivar High School/Crowder College/Southeast Missouri State University
A 2002 graduate of Bolivar High School, Payne was a three-sport standout for the Liberators, playing football, basketball and baseball. In baseball, he earned All-Central Ozark Conference as a shortstop and catcher. He also was a First Team All-State selection as a defensive back in football, and was All-COC as a quarterback, defensive back and punter. He later played two seasons at Crowder, where as a freshman he tied the school's home run record (16), good for eighth nationally among freshmen, and had 54 RBI, good for 28th in the nation. He also was a First Team All-Region 16 shortstop and was inducted into the Crowder Baseball Hall of Fame in 2011. At SEMO, he set the school record with a 6-for-6 single-game performance and earned Ohio Valley Conference Player of the Week as a senior, batting .412, with a 1.059 slugging percentage thanks to three home runs, two doubles, seven RBI and seven runs scored. He also played two seasons for the semi-pro Cape Girardeau Capahas (MSHOF 2016). These days, he is Vice President at Mid-Missouri Bank in El Dorado Springs.
Anessa Alexander Roller – Strafford High School & Crowder College
For the better part of the past 20 years, one of the most consistent softball programs in southwest Missouri could be found at Strafford High School. The program has long churned out quality talent, and among the standouts was Roller. She was a freshman on Strafford's 2005 state championship team and later earned First Team All-State honors in Class 2 in 2008 as a junior. While at Strafford, Roller won a state championship in the triple jump at the 2008 MSHSAA Outdoor Track & Field Championships, and was a state runner-up in the high jump a year later. She later went on to play at Crowder College, where in two seasons she had 57 hits, including 11 doubles, 27 RBI and 45 runs scored. Roller now works for First State Bank of Purdy in Monett.
Denise Elson Tucker – Ash Grove High School/Southwest Baptist University
At Ash Grove High School, Tucker was one of the key players in the fall seasons of 1981 to 1984, and in the spring of 1985. Had there been All-State teams back then, she likely would have garnered strong consideration. Tucker was a four-year starter at shortstop and helped the team win a district championship in the fall of 1982. At Southwest Baptist University from 1985 to 1989, she was a four-year starter, even starting at shortstop her freshman year. As a sophomore, she split time at shortstop and second base and pitched. She was an All-MIAA selection at second base her senior season. Tucker pitched an eight-inning shutout against Missouri Southern, an NAIA powerhouse at the time, and also helped Jr. Ruble Trucking win Missouri Amateur Softball Association Class A state titles in 1991 and 1992. She later had a 20-year career in the sports department at the News-Leader and has spent the past decade working for Southwest Baptist University in Bolivar.
Hailee Vigneaux – Ozark High School/Missouri State University
A 2014 Ozark High School graduate, Vigneaux was a two-time Class 4 All-State selection, twice named to the All-Ozarks squad and three times was All-Central Ozark Conference, All-District and All Region recipient in her final three seasons as a Tiger. She set an all-time school record with 70 stolen bases and finished her high school career ranked second at Ozark in career hits (151) and runs scored (115). She helped Ozark's 2012 team finish as a state runner-up. At Missouri State from 2014 to 2018, she played in all four seasons with the Bears. As a senior, Vigneaux was tied for the team lead with 17 stolen bases. Her best season was 2017 when, as a junior, she batted .327 and ended with a career batting average of .282. Vigneaux then transitioned from player to coach as the assistant for the Drury Panthers and is now working as a Patient Education Specialist at Boston Scientific.
Ken Watkins – El Dorado Springs High School/Missouri State University/Minor League Baseball
Watkins made quite a name for himself at Missouri State, where he was a two-time NCAA Division II All-American (1969, 1970) as the best pitcher on the Bears' two College World Series teams, with the 1969 team finishing as the national runner-up. That season, he was 9-0. The next year, his pitching guided the Bears to conference and regional titles and a national third-place finish. His honors included All-Region as both a junior and senior, All-America honors in 1969 and First Team All-American honors in 1970, when he was the team's co-Most Valuable Player. Overall, he was 21-4 with an .840 lifetime winning percentage, which remains the program's record. When inducted into the MSU Athletics Hall of Fame, he held career records for complete games and shutouts, as well as season records for complete games, innings pitched, winning percentage, shutouts and consecutive scoreless innings. He also was a four-year basketball letterman, including on the Bears' D-II national runner-up teams of 1967 and 1969. He later signed with the Boston Red Sox and pitched seven seasons in the minor leagues, reaching Triple-A. He was 12-6 in the Class A Carolina League in 1971.