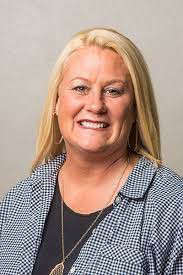 Stacie Klott (File photo from North Arkansas College)
Harrison Girls Basketball Coach Stacie Klott will be among the inductees into the latest class of the North Arkansas College Hall of Fame.
Klott spent 13 seasons leading the Lady Pioneer Basketball Program notching a 237-123 record. Klott is currently in her second season as Head Coach of the Lady Goblins after being an assistant prior to that.
After graduating from College of the Ozarks in the 90's, Klott began coaching High School Girls Basketball in Hollister then was an assistant for several seasons at College of the Ozarks before coming to North Arkansas College.