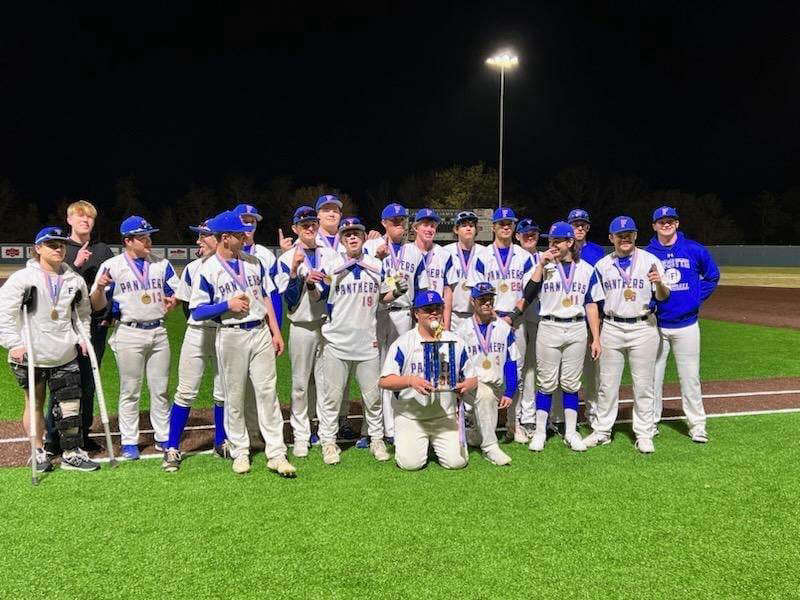 Photo courtesy of The Panther Zone
The two-day Ozarks Baseball Classic at the Equity Bank Sports Complex became a one-day event thanks to the rain pushing Friday's opening round games to Saturday.
The Harrison Goblins were added to the field to take the place of a team that had to drop out, joining Forsyth and Valley Springs among the field of eight teams. At the end of the all day baseball marathon, Forsyth comes out on top sweeping their three games leading the Panthers to the tournament title.
Valley Springs, who lost to Forsyth 7-1 in the opening round, matched-up with Harrison in a consolation game after the Goblins lost in their opening game Monticello 5-3. The Harrison 4-1 win over the Tigers sent them to the consolation final where they beat Salem 4-2 while Valley Springs knocked off Subiaco Academy 4-3 to claim seventh.
After their opening round win over Valley Springs, Forsyth went on to shutout Monticello 1-0 and Nemo Vista 9-0 to claim the day-long classic title.