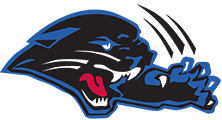 Through the last several years, one of the tournaments the Forsyth Panthers have had some success in is the annual holiday event at Walnut Grove.
This year was no exception as the Panthers entered the tournament as the number three seed but made a run all the way to the title game then finished the deal with a 58-51 win over Sparta.
The Panthers had a six point lead in the championship game's final 90 seconds but missed the front end of a bonus free throw and saw the Trojans hit a quick three to cut the lead in half. Both teams played sloppy over the next several possessions before the Panthers finally got a layup to get up by five then survive a rough final 30 seconds and add a couple of free throws for the final margin of the game.
The Blevins Brothers led the Panthers in scoring with Ryder scoring 16 points and Gage adding 14.